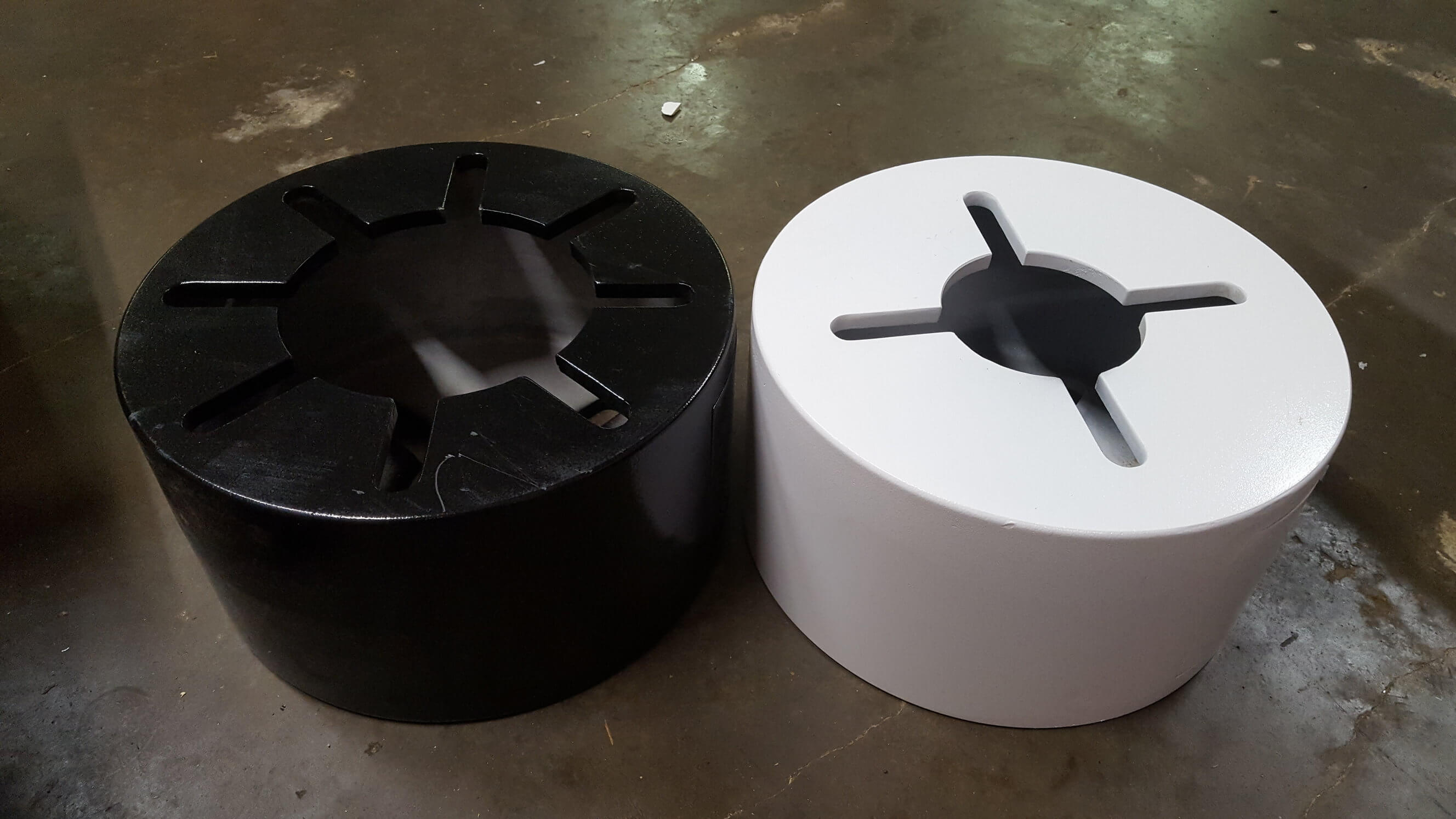 We have your solution to save on time, material, and labor when replacing your existing security camera pole with one of ours. The Light Pole Adapter is the answer with this kit; there is no need to spend the extra money, labor, or time removing the existing concrete foundation.
The adapter will accommodate foundation bolt circle of 10-1/2 inches to 14-1/2 inches square bolt circle range, 10-1/2 inches to 14 inches diamond bolt circle range, and a top bolt circle range of 7.5 inches to 12 inches with a maximum 1 inch bolt diameter.
The height and diameter of the adapter is 9.5 inches height and 17.5 inches wide.
The adapter has a door to access the inside for making easy work to wire the pole for all devices.
Comes with bolts kits to install the pole four 3/4-10×3 Hex bolts, four 3/4-10 hex nuts, four 3/4 split washers, and eight 3/4 flat washers.
Available in color options of dark bronze/black or white.
This Light Pole Adapter will match up to most foundation 4 bolt anchor patterns. For more information, contact one of our Sales Engineers toll-free 844-669-3537 or stop by our website at strongpoles.com.