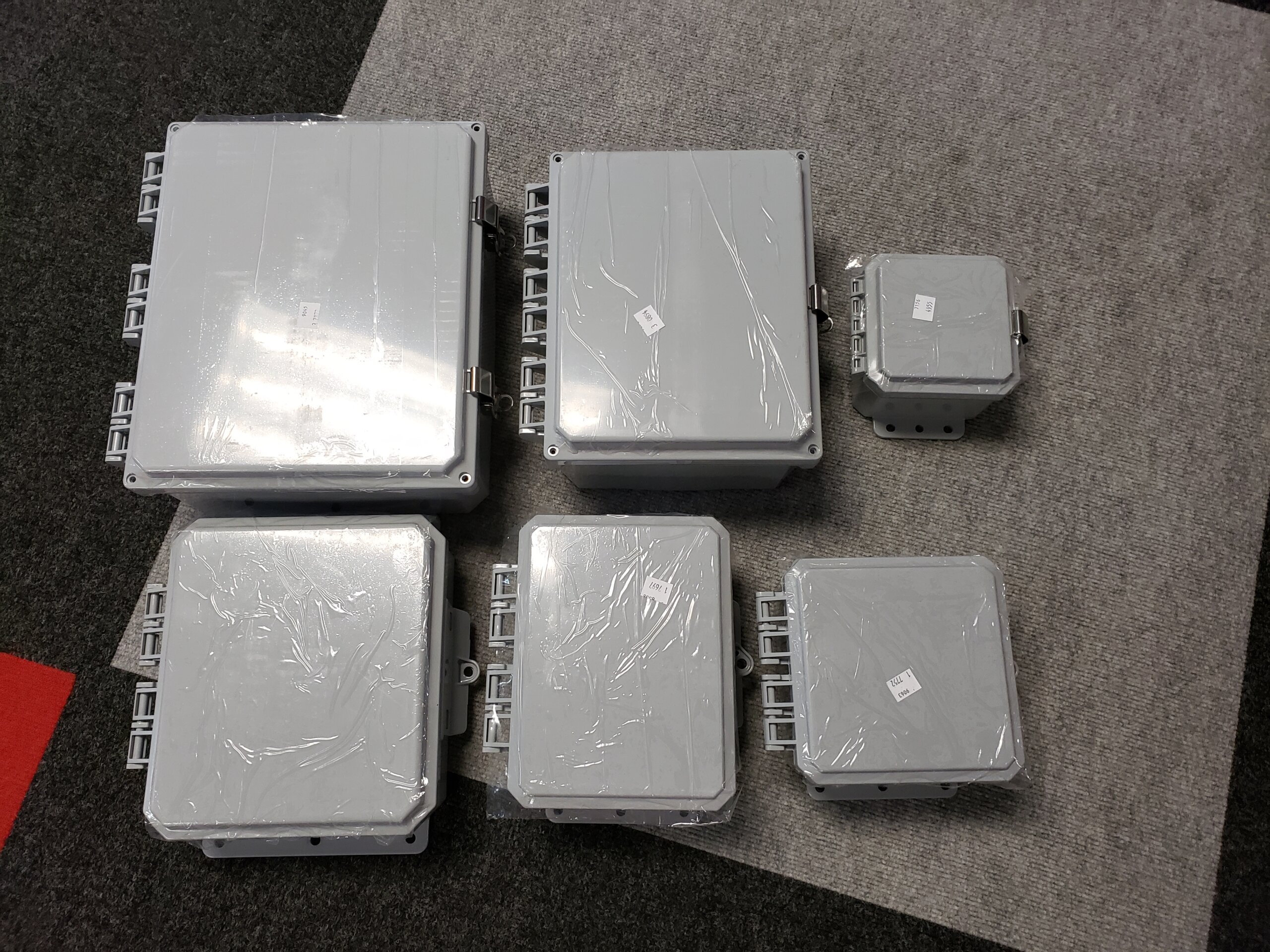 Why use StrongMount Camera Mounting Junction Boxes for the installation of not just cameras but any of your electrical components in an outdoor or even indoor environment?
StrongMount is made from polycarbonate, which is easier to drill any size holes into for glands, conduit fittings, back access holes for the use of those screws or bolts needed for mounting.
When installing your electrical components outside these boxes will prevent corrosion and electrical shorts in the wiring. These boxes are NEMA/UL 4X (IP66) or 6P (IP68) ratings, meaning they have the highest protection against particles and high levels of protection against water. With your connections being contained inside the waterproof box, this will help prevent these types of failure.
With the junction boxes, you can padlock or only zip tie shut (depending on mounting height as to what you may want to use); this will help to prevent vandalism. With all the wiring connections inside the boxes, vandals can not get to the wiring. An added bonus to the junction box is the ability to use conduit for running the wiring harness along the outside of the building. With none of your cables exposed, it will reduce the possibility of someone cutting your wires.
With our junction box, you have ease of installation, no drilling holes in the walls, or soffit for the larger bulky connectors. These boxes also simplify the installation of your devices because you can drill into the surface of the enclosure.
Not only does these enclosure protect your equipment, but they have a clean look about them. Not having wiring harness and the connections hanging loose give off a more professional look.
To get more information on our StrongMount Camera Mounting Junction Boxes, contact one of our Sales Engineers toll-free 844-669-3537 or stop by our website at strongpoles.com.