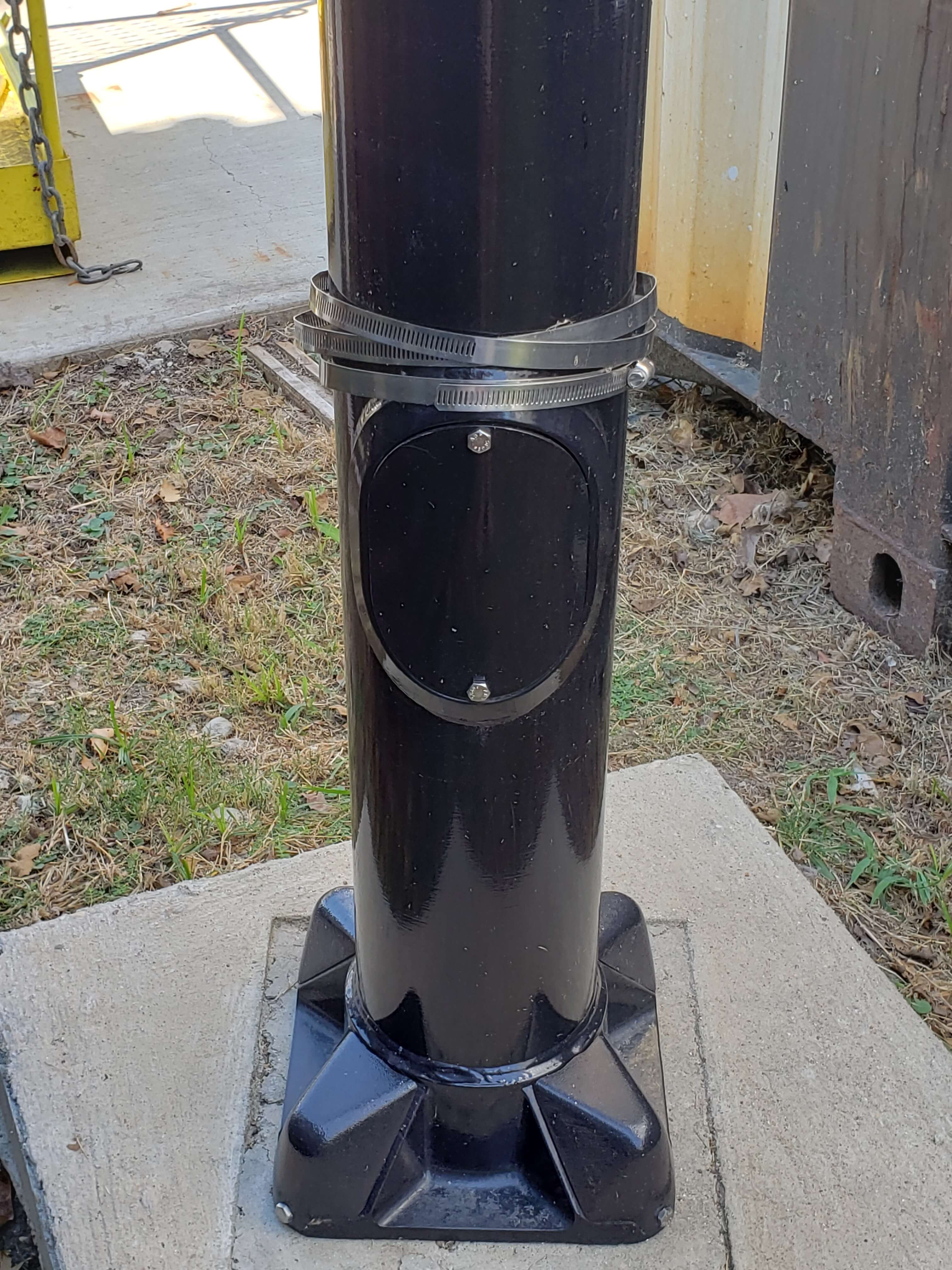 Our engineers have designed the 16ft security camera pole for surveillance and security applications, such as license plate recognition, gates, and pedestrian entry/exit points, etc.
Each 16 ft SteadyMax is pre-treated before anodizing and powder coating with a unique four-stage chromate conversion process that smooth's and etches the surface and are designed to need minimal maintenance in coastal and salt air environments. Excellent Weather Resistance – No Rusting – Amazing 20 Year Structural Integrity Warranty.
The 16 ft SteadyMax Camera Pole is a 6 inch, non-tapered, heavy wall (.156 thick), aluminum round pole made out of 6063-T6 aluminum and can be ordered in our usual white or black (dark bronze) powder coat finishes. The standard hand hole is 18 inches from the base, and if you want an extra hand hole, it is 4ft from the top of the pole.
These engineered camera poles also have a Factory-Installed Vibration Suppression System that consists of two different frequency dampeners that quell high and low-frequency vibrations and oscillations that may occur during the life of the pole.
The result is the steadiest, most rigid pole we have ever built, yet is very lightweight (our 16 ft pole weighs only 65 lbs.). This is an amazing engineering feat to make a pole this steady, yet this lightweight.
To get your order in on these popular 16 ft security camera poles contact one of our Sales Engineers toll-free 844-669-3537 or stop by our website at strongpoles.com.