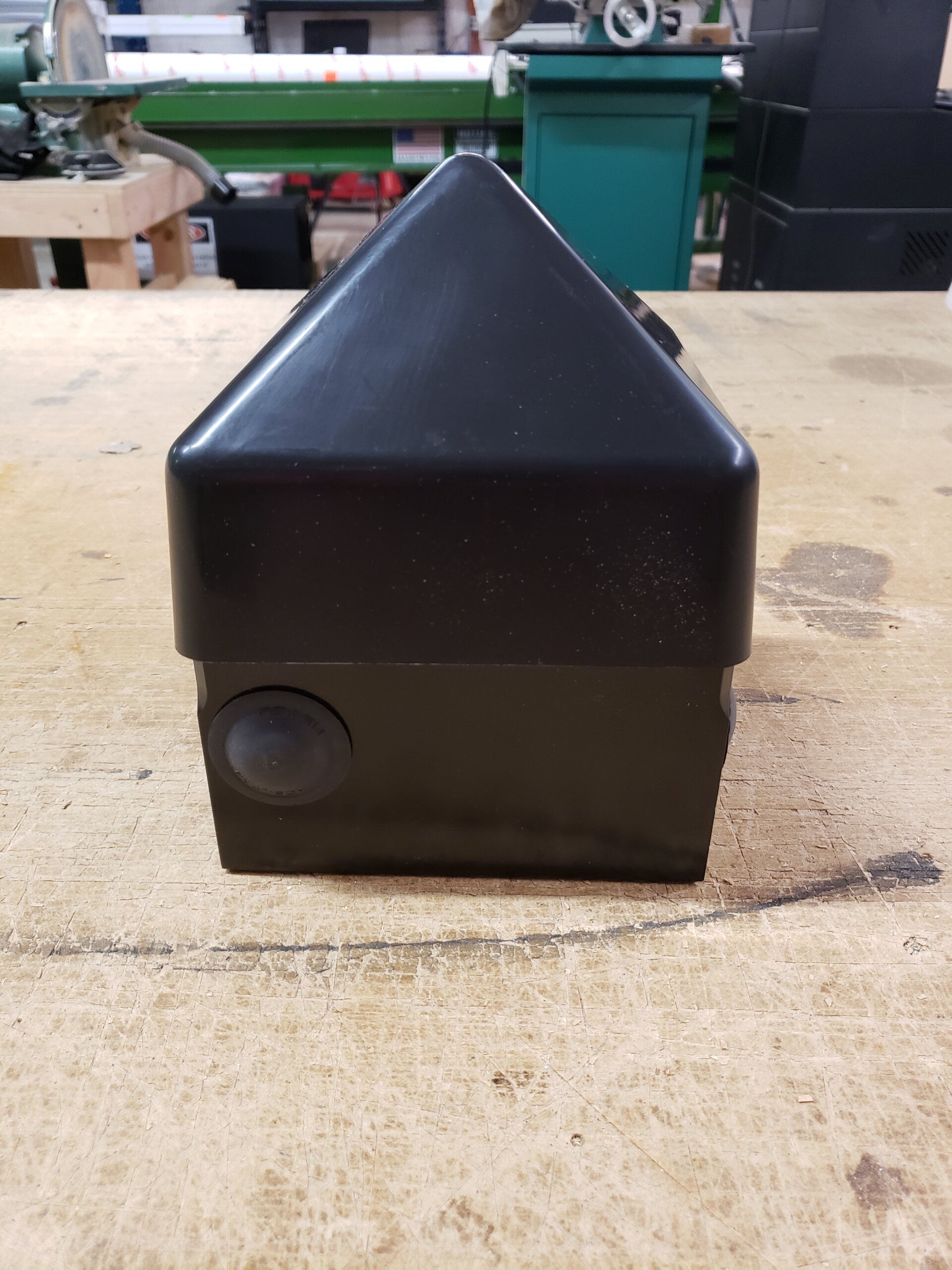 This handy bolt-on accessory is a 6"x 6"x 4" Junction Box that can be used in many different ways. It can be used merely as a junction box to give installers more room to make connections, connect camera surge protectors inline, or even to nest a small POE injector. The outside faces can be used to mount IR illuminators, directional antennas, small footprint cameras, long-range motion detectors, or other security devices that can fit on each 6"x 4" face.
The conduit fitting access holes are standard 3/4" electrical knockout size (actual hole size = 1.125"), and any 3/4" conduit fitting, wire gland, or liquidtite fitting can be installed (with a backer nut). These knockout sized holes come with weatherproof Heyco knockout hole seals already installed.
This 6X6 Junction Box has 1/8" thick walls, so it is quick and easy to drill your access holes or any bolt or screw holes that you need for mounting. You probably will not need to drill any holes at all because self-drilling screws work well for mounting devices on this Junction Box, then your wiring can be routed through the nearest knockout by removing the Heyco hole seal and installing a 3/4" cable gland.
This Bolt-On Junction Box can be used by itself on the pole as a junction box for cameras mounted below it, or you can attach small footprint cameras or other devices directly to it. It can also be combined with other bolt-on accessories to provide a complete security mounting solution. For more information, contact one of our Sales Engineers toll-free 844-669-3537 or stop by our website at strongpoles.com.