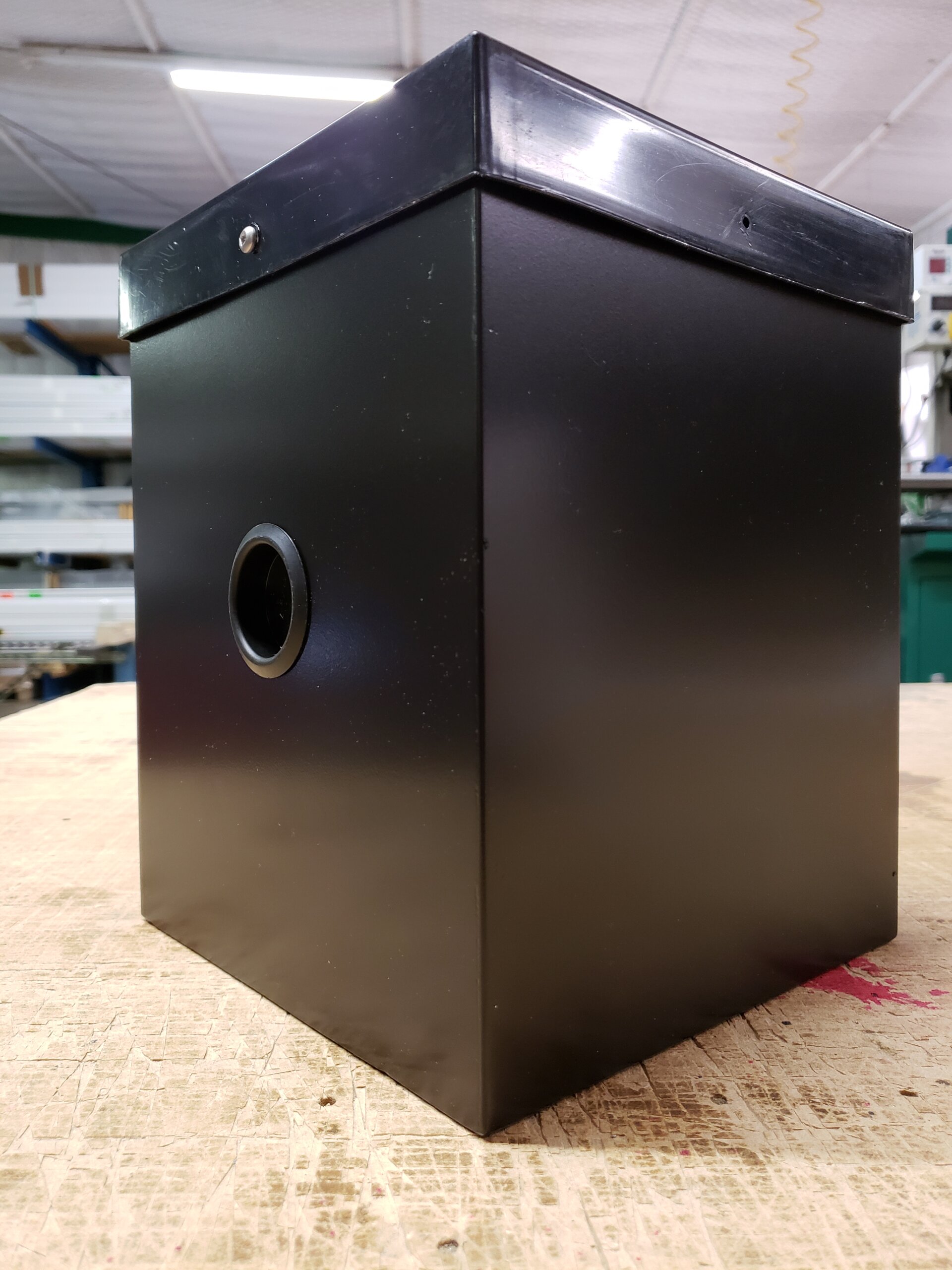 Birdhouse 8 X 10 Mounting Platform
This 8" x 8" x 10" Bolt-On Mounting Platform, also known by our Dealers as "The Birdhouse," has been used in many different ways, but is designed to provide four long, broad mounting faces for large, heavy PTZ Cameras, Equipment Cabinets, Power Supplies, Transmitters and Antennas and a myriad of Security Detectors, Sensors, and Other Devices. The Birdhouse can be mounted on to any of our SteadyMax Poles or 4″ Strong Poles.
In the past, installers have used large hose clamps to secure heavy or bulky security cameras, cabinets, and devices to poles. However, the security industry needed something more stable, wouldn't rust out, and could handle more weight. This is where "The Birdhouse" excels.
The 8X10 Mounting Platform has proven to be very versatile because it provides a whole host of features and accessories in a compact pole-top platform. It is hefty duty, as it is made from 3/16" aluminum, and 3 of the faces have pre-drilled 1" Electrical Knockout holes for wiring access (actual hole size is 1.362"). They will accommodate any 1" conduit fitting, wire gland, or LiquidTite fittings. These holes come sealed with weatherproof rubber hole plugs that can be cut to allow wiring to pass through, or can be removed quickly if you are installing a gland or fitting.
The fourth face does not have a pre-drilled knockout hole because this face is commonly used to mount large power supply boxes or equipment cabinets. However, the aluminum can be drilled quickly to accommodate any size access holes you may need. For cabinet mounting, stainless self-driller screws can be used, or you can also pre-drill bolt holes if required.
The Pyramid Cap is pointed to discourage birds from roosting or nesting and is held in place with stainless screws. This Bolt-On 8X10 Mounting Platform can be used by itself on the pole-top, and it can also be combined with other Bolt-On Accessories to provide a complete Security Mounting Solution. For more information, contact one of our Sales Engineers toll-free 844-669-3537 or stop by our website at strongpoles.com.