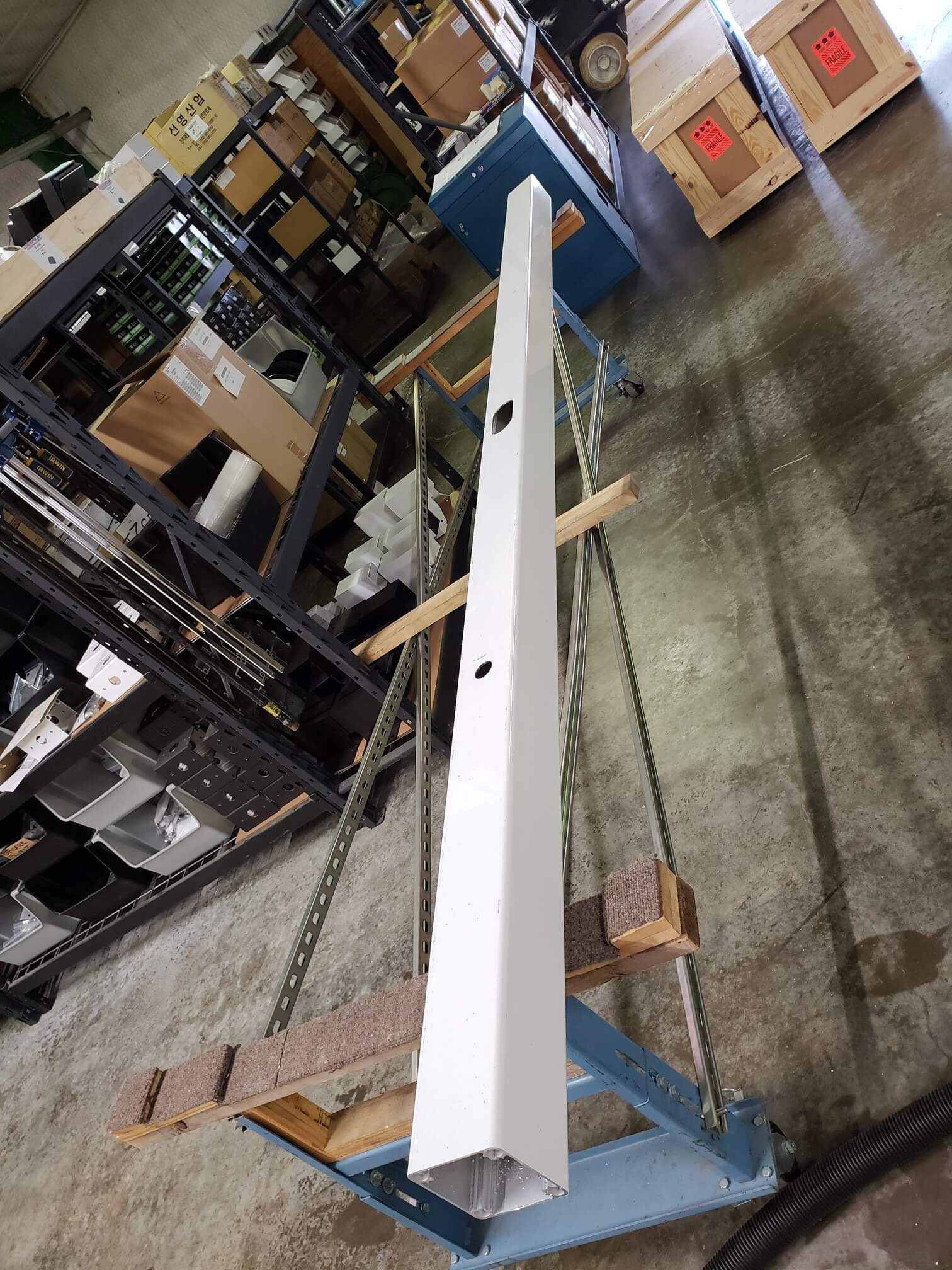 The SP-DB8 is an 8ft buriable pole with 4th buried, one of our aluminum direct buried pole series. These poles can be used and are substituted in many applications. Used for easier installation, cost, and time-saving. They eliminate the need for expensive anchor base footing and bases.
Here are some features of the SP-DB8 pre-cut cable passage 18inches below the ground line — Hand Hole 3inches x 6.5inches with cover with gasket and stainless steel security screws. The pole may be ordered with an optional pole top hand hole 3inchs x 6.5inches with cover with gasket and stainless steel security screws. At the top of the pole is a removable top aluminum cap. The available colors are powder coated bronze and white.
Here are some construction features; the 5inch square pole is made out of special aerospace aluminum, with the 5inch square design allows for camera mounting directly to the pole and prevents twisting once installed. If you were to take a look inside the pole, you would find that there are internal corner tubing shafts molded-in for even more strength that will transfer all the load into the corners.
Strong Poles Aluminum Direct Buried Poles provide industry professionals with significant overall job savings. Aluminum Direct Buried Poles are the perfect solution to the high maintenance alternative of composite poles. Utilities, Developers, and Contractors can benefit from the savings associated with the highest quality, longest-lasting, and lowest maintenance.
For more information on the direct buriable 5″ square camera poles, contact one of our Sales Engineers toll-free 844-669-3537 or stop by our website at strongpoles.com.