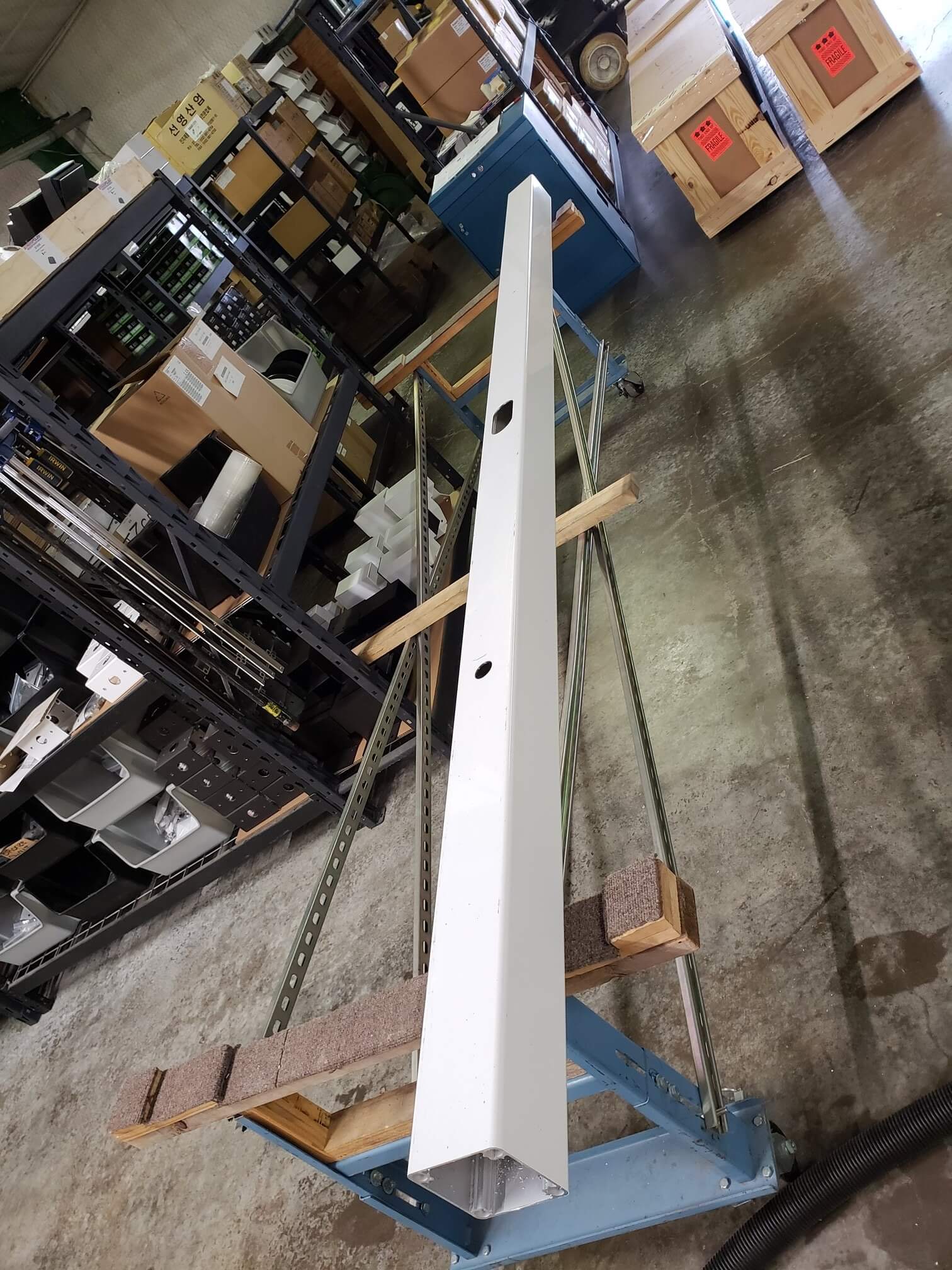 With a buried depth of 4ft and an above-ground height of 11ft, SP-DB11 is an excellent alternative to the traditional anchor-based poles. With an embedded pole (direct buriable pole), you can save on expense and time.
Eliminates the need for foundations, requiring no Civil Engineer and no PE stamp, resulting in cost savings of $300 – $1000. Eliminates the need for bolt circle templates and anchor bolts, also no need for the use of shims or double nuts for leveling. Eliminates the possibility of foundation and anchor bolt replacement in the event of a knockdown.
A benefit to aluminum poles is corrosion-resistant, low maintenance, lightweight, greater manufacturing flexibility (wall thickness & diameter), long life, camera, or lighting applications.
Here is how we accomplish some of the benefits of using aluminum poles and not choosing fiberglass, steel, and concrete poles.
Patented "No-Welds" Technology yields more inherent strength than any other pole (35,000 psi yield strength)
Internal Corner Tubing Shafts molded-in – for even more strength (transfers all loading into the corners)
Made of a unique Aerospace Aluminum (6005-T5) that results in a lighter pole, yet will support heavier loads
The SP-DB11 poles are perfect for places like gate and pedestrian entry/exits. How about outside machinery monitoring or to watch over playgrounds. These are used for just about any purpose imaginable.
For more information on the embedded pole (direct buriable pole), contact one of our Sales Engineers toll-free 844-669-3537 or stop by our website strongpoles.com.