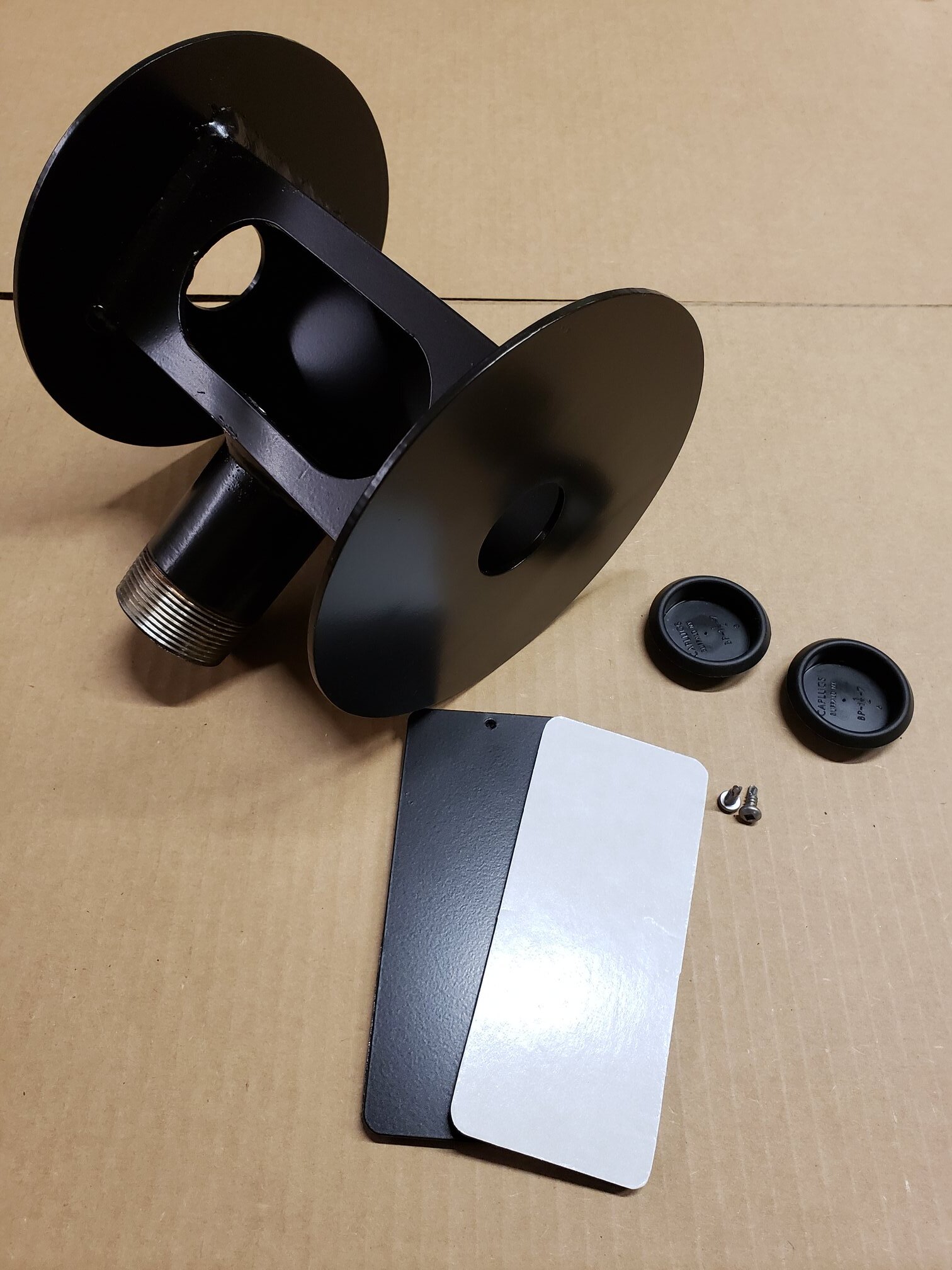 This dual dome/bullet adapter fits onto any Strong Poles Accessories that have a 1-1/2″ NPT fitting (examples: Fly-Out, Reacher, Parapet Mount, Any PTZ Mount with 1-1/2″ NPT Fitting).
The Circle Plates on each side can hold various cameras, such as 180-degree Panoramic Cameras, Bullet Cameras, Dome Cameras, Sensors, etc.
The body of this attachment has a removable door and a handy Junction Box for wiring and cables.
The lightweight aluminum makes it easy to drill into or to use self driller to install the device.
The color options for the dual dome/bullet adapter are dark bronze/black or white. The most popular color sold is the dark bronze/black.
All of our Strong Poles and accessories are constructed with aluminum so that rust and corrosion will never be a problem in the field. With our products, they will be there for years to come, so install those cameras outside for years of surveillance.
For more information on the dual dome/bullet adapter, contact one of our Sales Engineers toll-free 844-669-3537 or stop by our website at strongpoles.com.