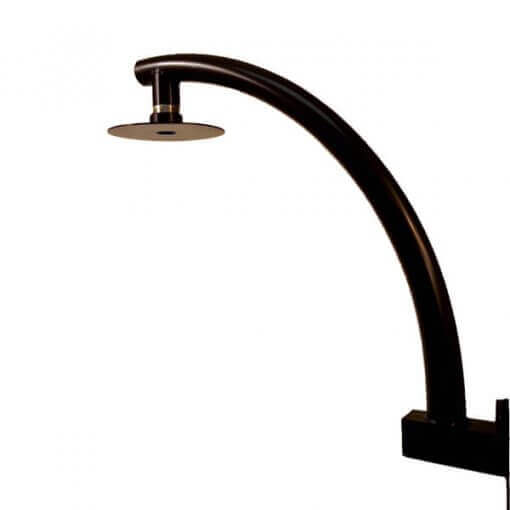 Strong Poles has introduced a new dome camera mount designed to screw onto our stylish "Fly-Over or Fly-Out Camera Mounts." This round mount can accommodate virtually any dome camera on the market—the 6" round mounting plate design for the camera and the 1″ diameter hole for the wire harness to pass through. With the mounting plate being aluminum, it makes for an easy task of drilling holes or using self driller to install the camera dome.
This mount screws onto our Fly-Over or Fly-Out Camera Mount or to any 1-1/2" NPT pipe threaded pendant mount.
The color options for the dome camera mounts are dark bronze/black or white. The most popular color sold is the dark bronze/black.
All of our Strong Poles and accessories are constructed with aluminum so that rust and corrosion will never be a problem in the field. With our products, they will be there for years to come, so install those cameras outside for years of surveillance.
For more information on the dome camera mount, contact one of our Sales Engineers toll-free 844-669-3537 or stop by our website at strongpoles.com.