Dome Mount
for Fly-Out/Fly-Over
Strong Poles has introduced a new Dome Camera Mount designed to screw onto our stylish "Fly-Over or Fly-Out Camera Mounts". This round mount can accommodate virtually any Dome camera on the market. The 8" round mounting plate a 1 3/8″ diameter hole for to pass through.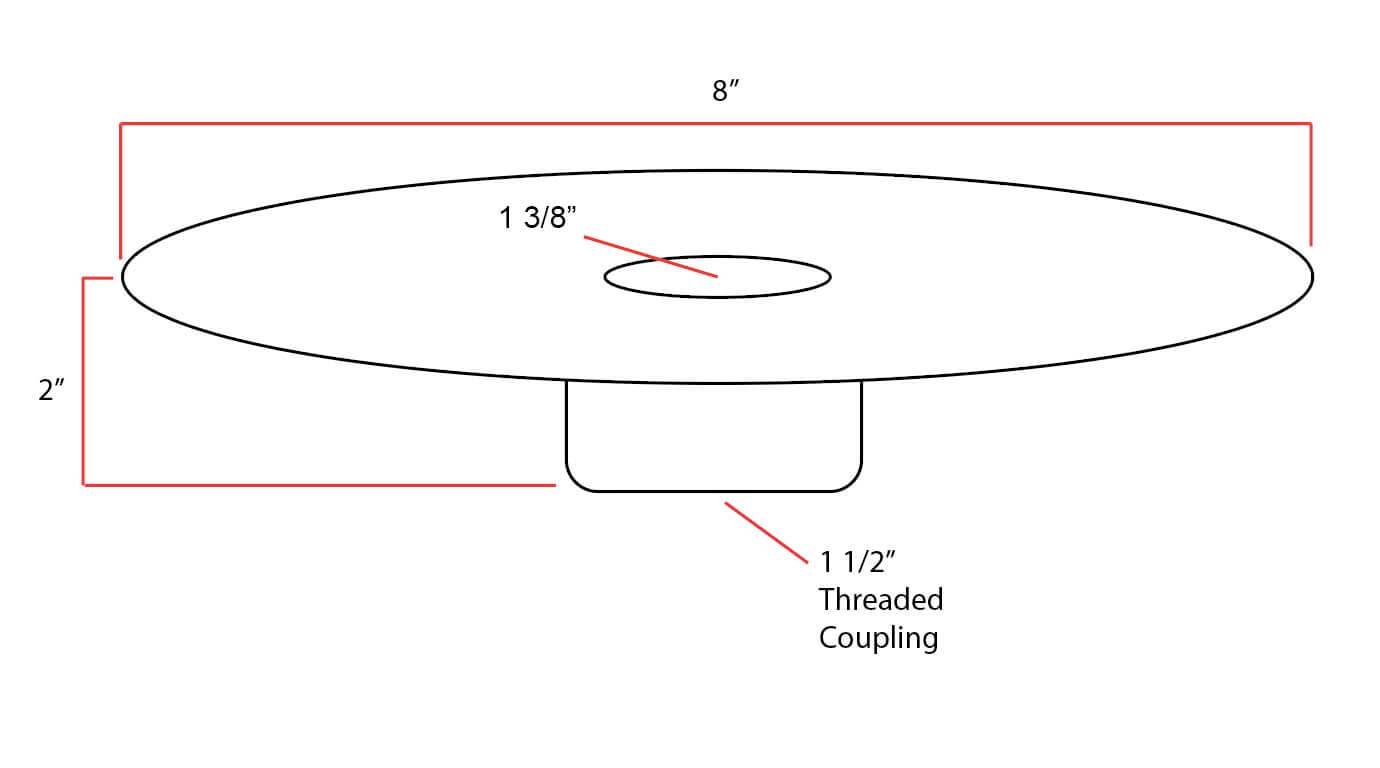 This mount simply screws onto our Fly-Over or Fly-Out Camera Mount or to any 1-1/2" NPT pipe threaded pendant mount.
All of our Strong Poles and accessories are constructed with aluminum so that rust and corrosion will never be a problem in the field.