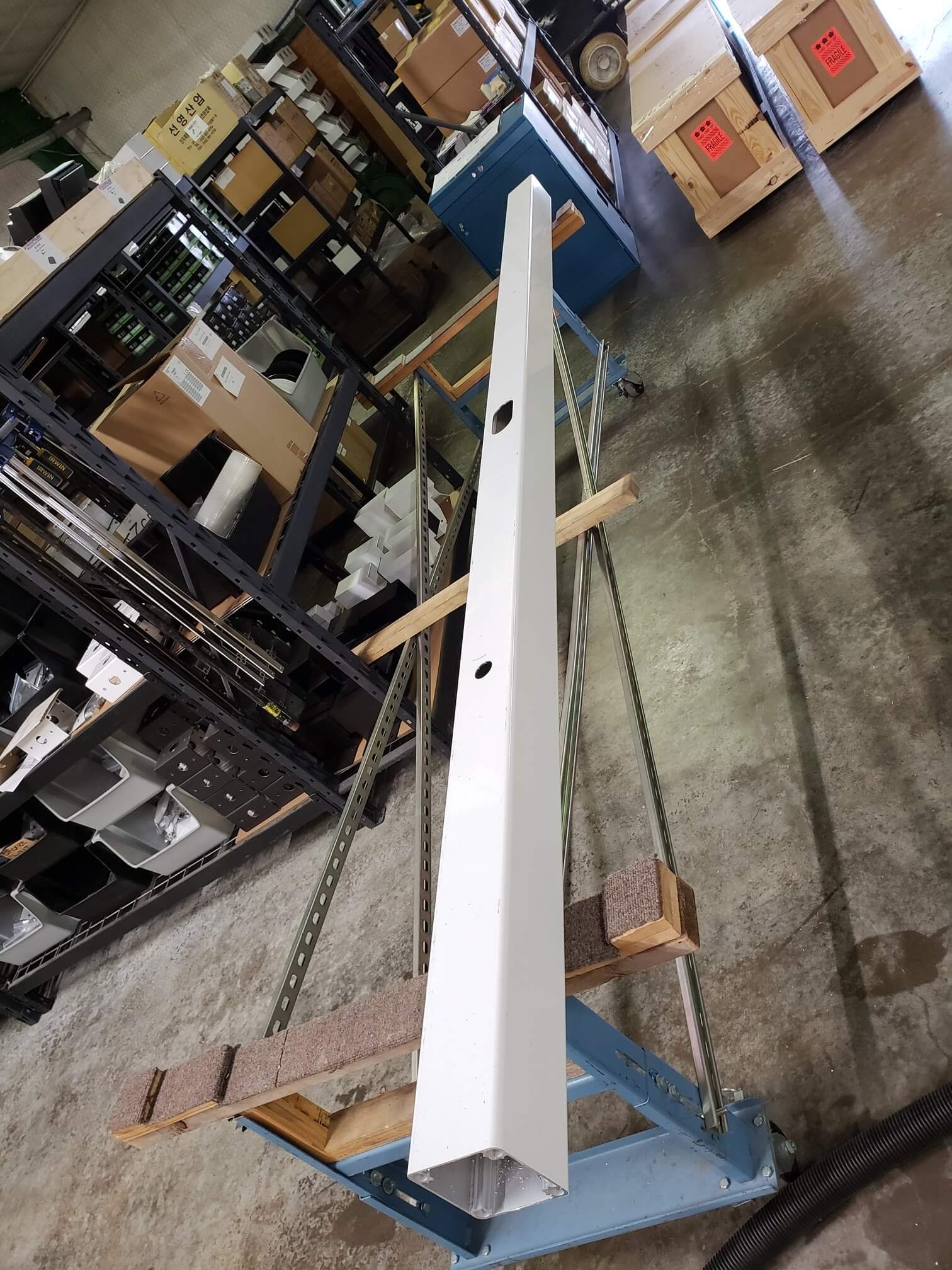 Direct buriable poles can be used or substituted in many applications. Our Direct Buriable 5″ square camera pole, the SP-DB25, is used for easier installation, cost, and time savings. They eliminate the need for expensive anchor base footing and bases.
The advantages of using aluminum are corrosion resistance, low maintenance, and lightweight. Built out of special aerospace aluminum, these 5″ security camera poles are designed to reduce the amount of movement and shake commonly found with light poles. The patented no-welds technology yields more inherent strength than any other pole, the internal corner tubing shafts molded-in for even more strength (transfers all loading into the corners).
Completely flat 5″ wide faces make mounting cameras, infrared lamps, motion detectors, and any other devices quick and easy. Since the strength of these poles is in the corners, drilling multiple access and bolt holes can be accomplished without worry.
The SP-DB25 has a buried depth of 5′ and 25′ above ground height. There is a cable passage 1-1/2″ in diameter 18″ below the ground line. The hand hole 3″ x 6.5″ with cover and stainless steel security screws, you can have an optional pole top hand hole 3″ x 6.5″ cut for installing those security devices. At the very top, there is a removable aluminum cap.
For more information on these direct buriable poles (Direct Buriable 5″ square camera pole), contact one of our Sales Engineers at tollfree 844-669-3537 or stop by our website at strongpoles.com.