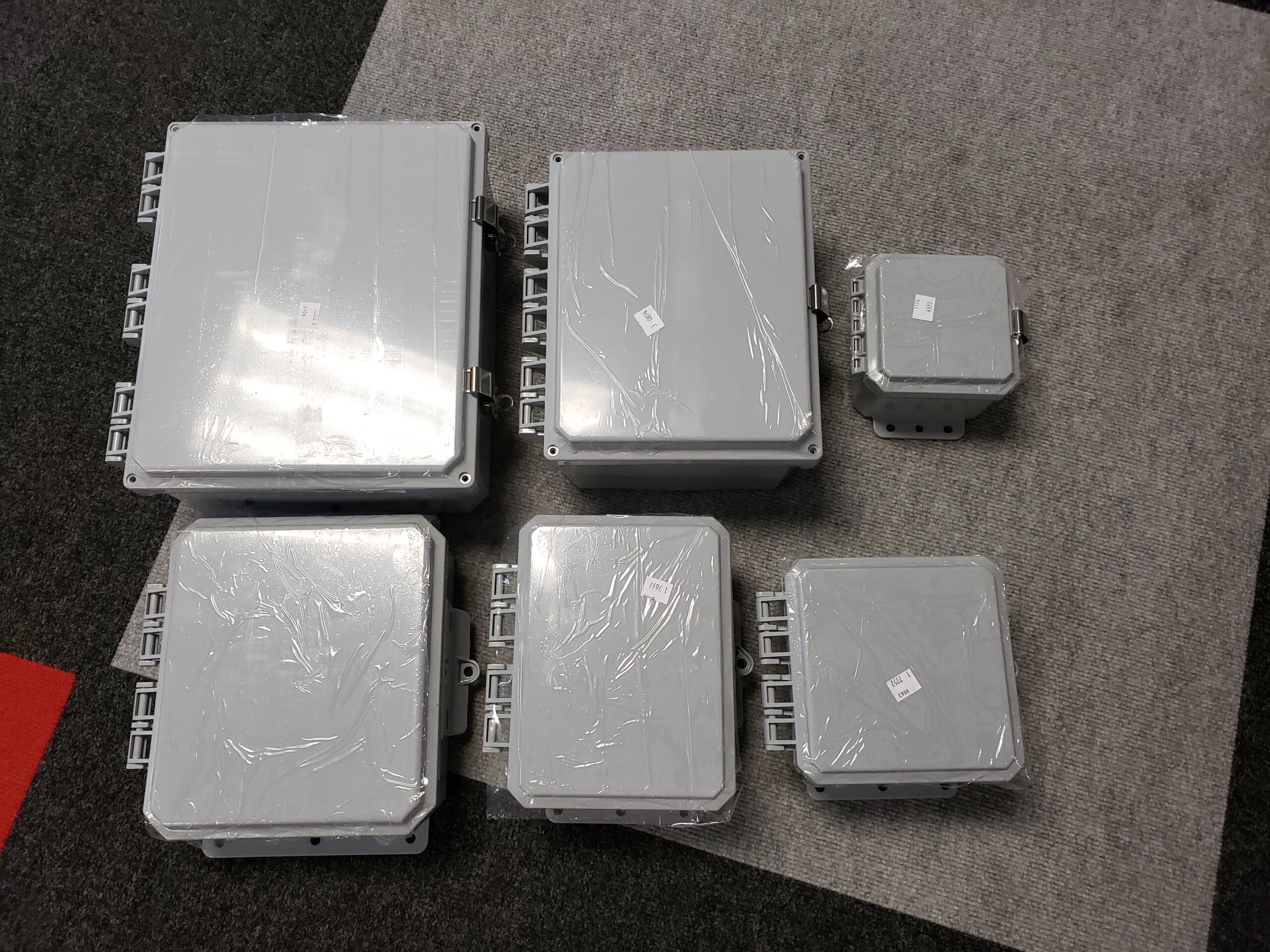 Our new line of StrongMount Camera Mounting Junction Boxes is the best in the Industry.
This mighty little box is made out of Polycarbonate and is much more robust than any fiberglass box. This enclosure works great indoors or outdoors and has UV Protection from the Sun and Elements.
These Polycarbonate Enclosures are so durable that you can drop them, jump up and down on them, and drill and hammer on them – without any structural damage.
They are straightforward to drill any size holes into, for Glands, conduit fittings, back access holes, Screws or bolts, or any other needs. Much more comfortable than a metal enclosure.
Most of our StrongMount Boxes have molded-in Mounting Flanges that make it super easy to quickly mount these boxes directly to a surface, or even to attach them to a piece of StrongStrut that can be attached to beams without drilling any holes in your client's facility.
Whether you use these enclosures to house WiFi components, POE Extenders, Fiber or other electronics, or just for mounting cameras, these lightweight boxes make it easy.
Other Features: NEMA/UL 4X (IP66) or 6P (IP68) Ratings, All can padlock or zip-tie shut (depending on mounting height as to what you may want to use). High Impact resistance, Corrosion Resistance, and wash-down ready.
For more information on the six different camera mounting junction boxes, we have in stock contact one of our Sales Engineers toll-free 844-669-3537 or stop by our newly redesigned website.