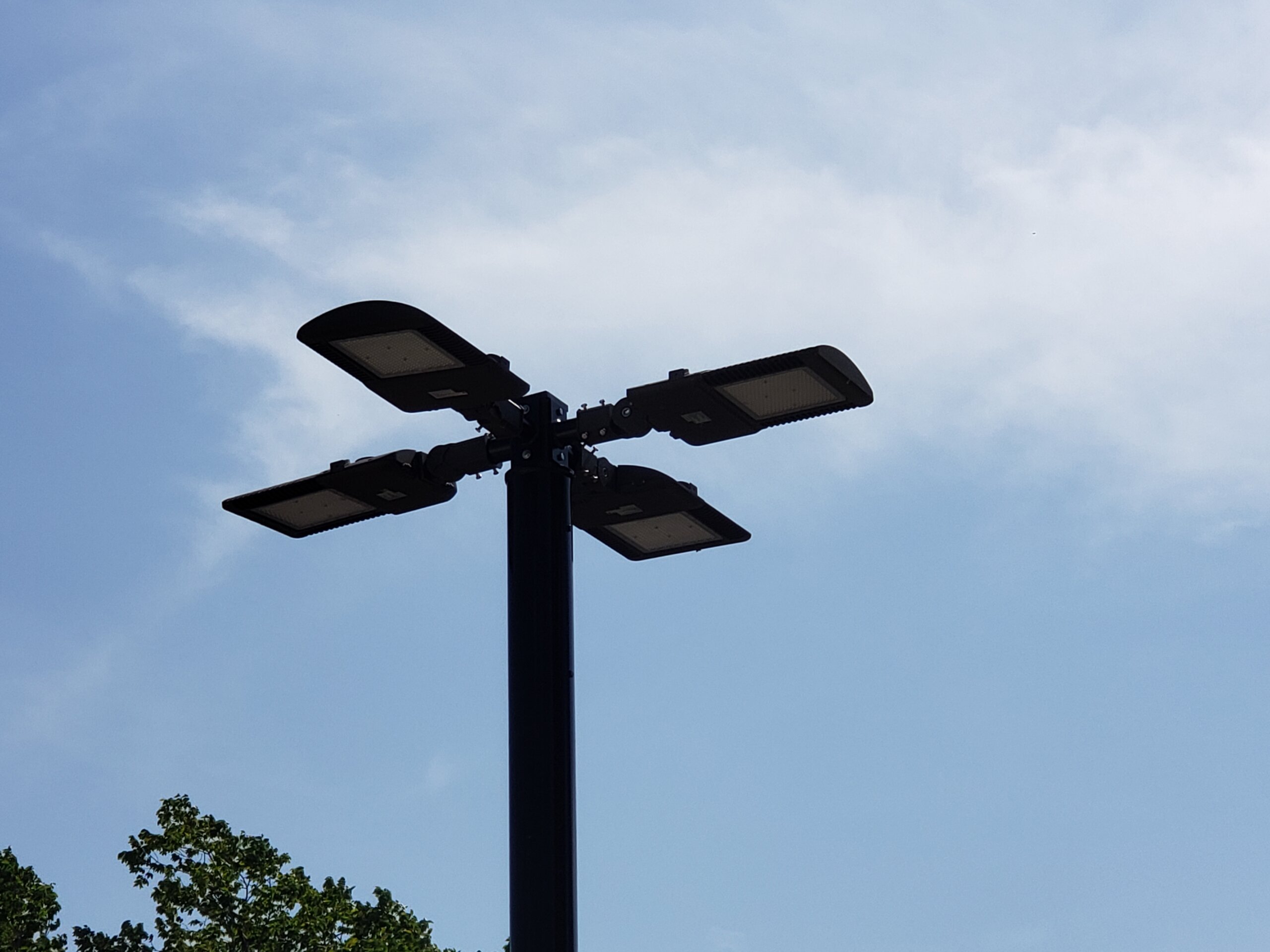 When purchasing Parking Lot LED Lights, not only do you want it to be energy efficient but also low profile, lightweight, and designed to be aerodynamic. We are providing Super-Efficient LED parking and area lighting for our SteadyMax poles so that our customers can have lights and cameras on the same steady rigid pole. They are also UL Listed, as well as CE Certified, and are low wattage for energy savings.
Our Stock LED Lights come in two wattage options:
150 Watts (Replaces 400-500 Watt Metal Halides or old Ballast/Bulb types)
265 Watts (Replaces 1000 Watt Metal Halides or old Ballast/Bulb types)
These lights are lightweight (our two "In-Stock" Lights are 14 & 21 pounds), and are small in size as well (150 Watt unit is 22" x 10.9" x 2.95" and the 265 Watt unit is 25.1" x 13.8" x 3")
To make installation easy, we have the accessory for that the Modular Tenon Pedestal that allows you to put together any mix of tenon types (Horizontal or Vertical – or both together). You can also add a Fly-Out PTZ attachment to the same Pedestal if needed. This Modular Tenon System is the only one of it's kind that we know of.
You can order almost any wattage, beam angle and Light Color Temperature that you need (Special Orders are quick – only about ten days).
To find out more information on the LED pole lights contact one of our Sales Engineers here at StrongPoles toll-free 844-669-3537 or stop by our newly designed website.