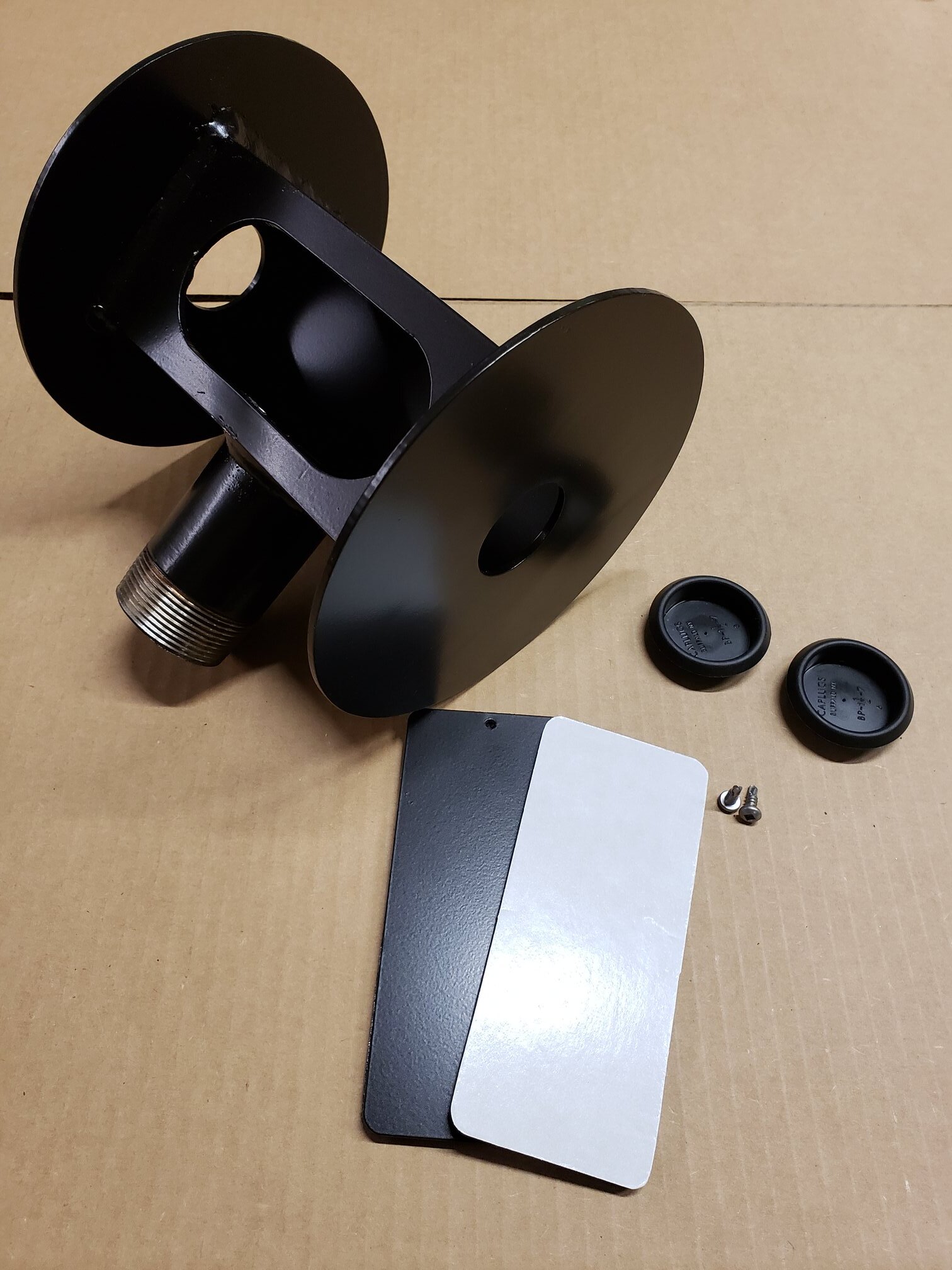 In our accessories for our Classic 4″ Square Poles and the SteadyMax series of poles, we have the Dual Dome/Bullet Adapter. We design the dome/bullet camera mount out of lightweight aluminum and give you two options in color one being dark bronze, and the other is white.
The Dual Dome/Bullet Adapter may be small in size, but that is by design only weighting 3lbs and the dimensions of 12 × 8 × 6 inches. The circle plates (6 inches) on each side can hold a variety of different cameras, such as 180-degree Panoramic Cameras, Bullet Cameras, Dome Cameras, Sensors, etc. The body of this attachment has a removable door (4 1/2 inches) and a handy Junction Box for wiring and cables.
This adapter fits onto any Strong Poles Accessories that have a 1-1/2″ NPT fitting (examples: Fly-Out, 5 Foot Reacher, Parapet PTZ Camera Mount, 2 foot Arm w/ Dual Gussets, Fly-Over, and Any PTZ Mount with 1-1/2″ NPT Fitting).
Just a reminder that if you do not require a Dual Dome/Bullet Adapter, we also have the Dome Mount and Pano Camera Mount for signal installation of a camera.
For more information on this dome/bullet camera mount, please contact one of our Sales Engineers here at StrongPoles toll-free 844-669-3537 or stop by our website (where you can purchase most of our accessories on-line now).