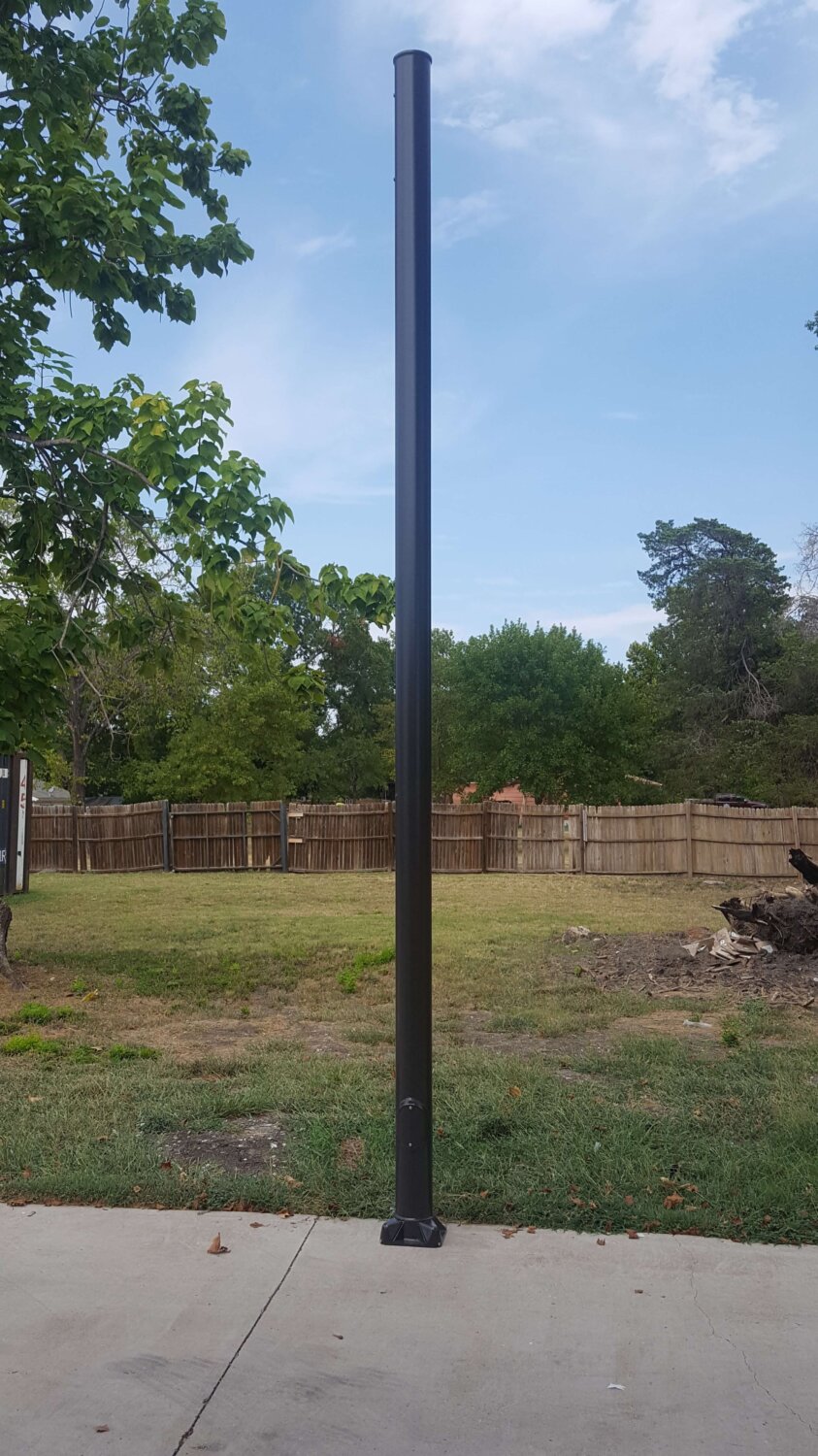 In the series of SteadyMax, did you know we have a set of poles with dual hand holes? The Camera Poles come in lengths of 16 foot, 20 foot, and 25 foot. They are designed to be the same ultra-steady camera poles series of round and tapered camera poles. These poles are engineered to withstand 150mph winds with a full load of cameras, cabinets, and sensors – yet are limited to 3% of movement under those conditions. These engineered camera poles also have a Factory-Installed Vibration Suppression System that consists of two different frequency dampeners that quell high and low-frequency vibrations and oscillations that may occur during the life of the pole. The standard hand hole is 18 inch from the base, and the extra hand hole, it is 4 foot from the top of the pole.
Our engineers have design three accessories to be used with these camera poles, 5′ Reacher Mount, Fence-Guard Mount, and the Wrap Around Mount.
The 5′ Reacher attachment is designed to reach out 5 feet from the pole, to reach beyond the fence or property line.
The Fence-Guard Mount is designed to aid Camera Analytics down fence or property lines.
The Wraparound Mounting Platform lets installers choose the exact height they need for cameras, sensors, or even antennas.
For more information on these Camera Poles and the accessories, you can contact one of our Sales Engineers toll-free 844-669-3537 or stop by our newly redesigned website.