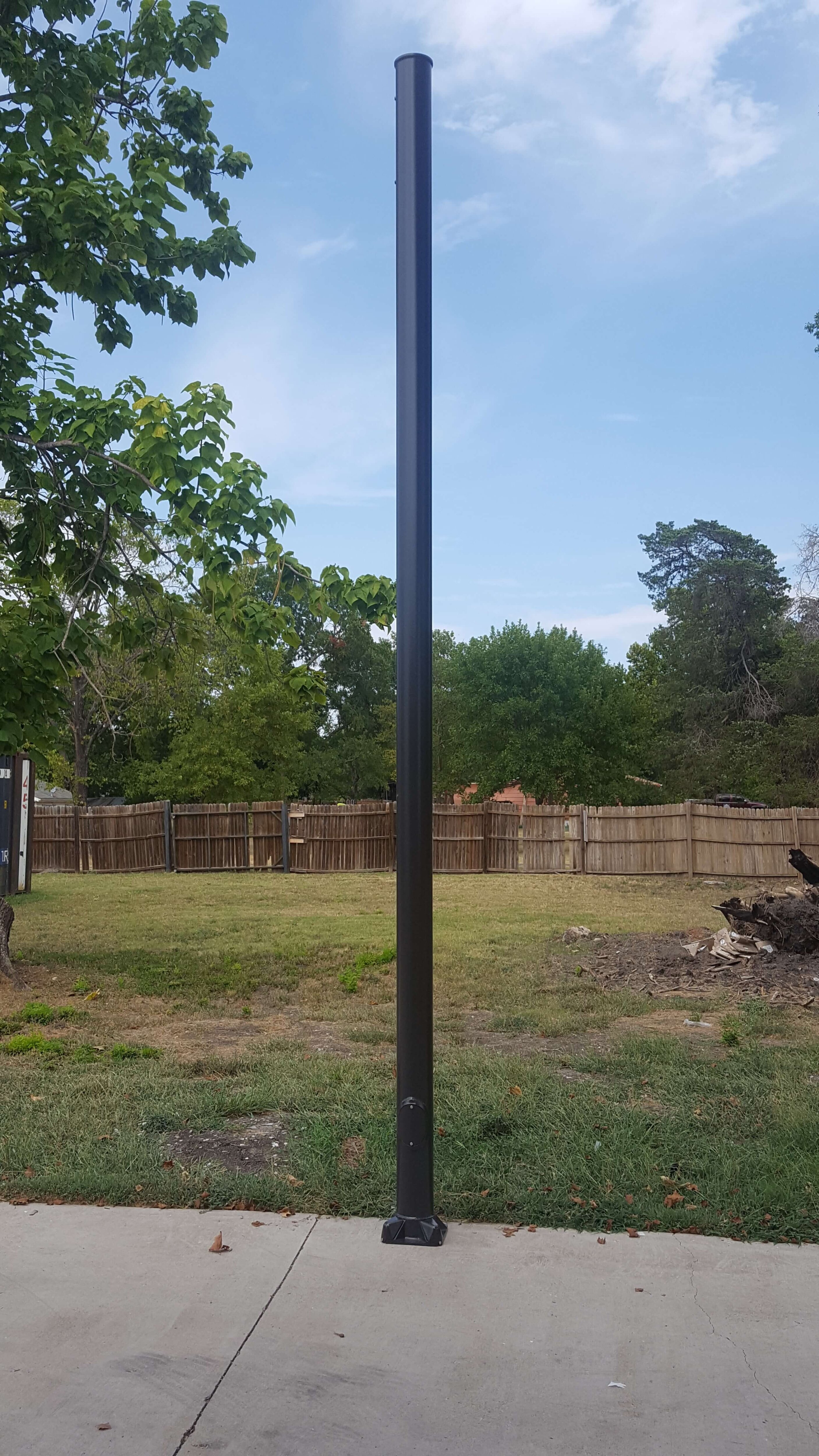 Strong Poles are made explicitly for surveillance cameras and other security devices. These innovative security camera poles and the modular bolt-on accessories, make up this complete security mounting systems. With several features that have revolutionized the mounting of security cameras and all types of security-related devices — built strong to provide a sturdy, steady security mounting platform.
Here are just a few of the features that have made Strong Poles the leaders in the security industry.
They are designed by Security Installers to fit ANY technology – ANY brand!
Strongest Poles Available – with Exceptionally High Wind Ratings
Patented "NO-WELDS" Technology yields more inherent strength than any other pole (35,000 psi yield strength)
Internal Corner Tubing Shafts molded-in – for even more strength (transfers all loading into the corners)
Made of a unique Aerospace Aluminum (6005 T5) that results in a lighter pole, yet will support heavier loads
More Rigidity – Less Camera Shake in high winds
Base plates utilize a 713 Aluminum Alloy that exceeds the Maximum Pole Loading – Unequaled Longevity
Tilt-Over Base plates with the same features are also available.
One Piece Theft-Proof Armored Base Plate Covers are recessed into the base and are another innovation not found in other poles
Each "Strong Pole" comes with a 2" x 4-1/2" Hand-hole opening for making connections to Power and any different topology, such as Coax, Cat 5/6, WiFi, Fiber, etc.
Gasketed Hand-hole Cover fastened with Stainless Steel Screws – No additional reinforcing is required
All internal fasteners are JS-500 Plated and are 500 Hour Salt Spray Tested – All External Fasteners are Stainless Steel
Each Strong Pole is pre-treated before painting with a unique Four Stage Chromate Conversion process that smooths and etches the surface.
Polyester Powder Coating is baked on to provide a superior appearance and durability even in the harshest conditions and perform well in coastal and marine environments. Color matching can also be ordered on volume purchases (optional special-order hard color anodizing is also available)
Excellent Weather Resistance – NO RUSTING – Amazing 20 Year Structural Integrity Warranty!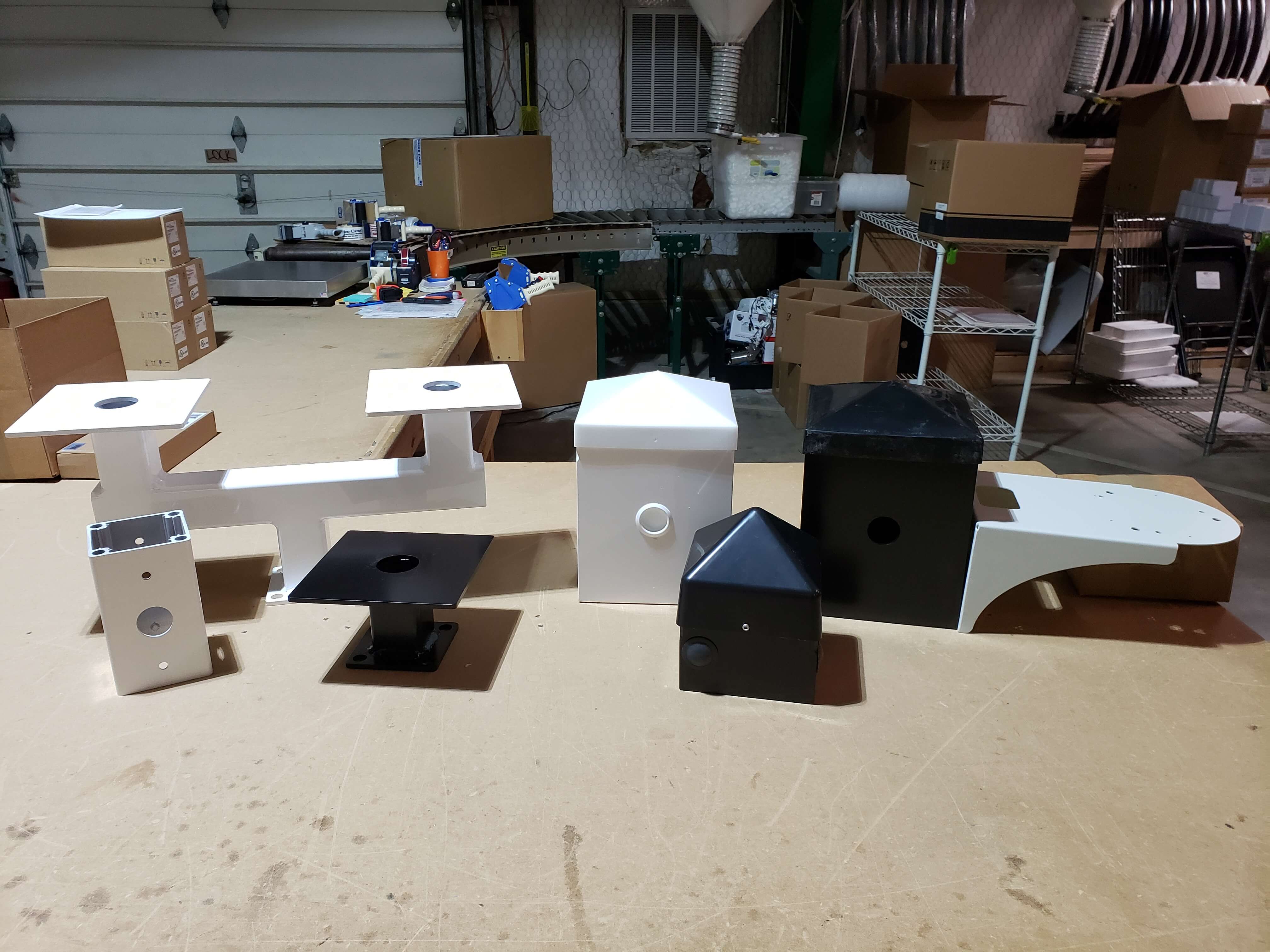 For more information on these security camera poles and the modular bolt-on accessories, contact one of Sales Engineers toll-free 844-669-3537 or stop by our website at strongpoles.com.