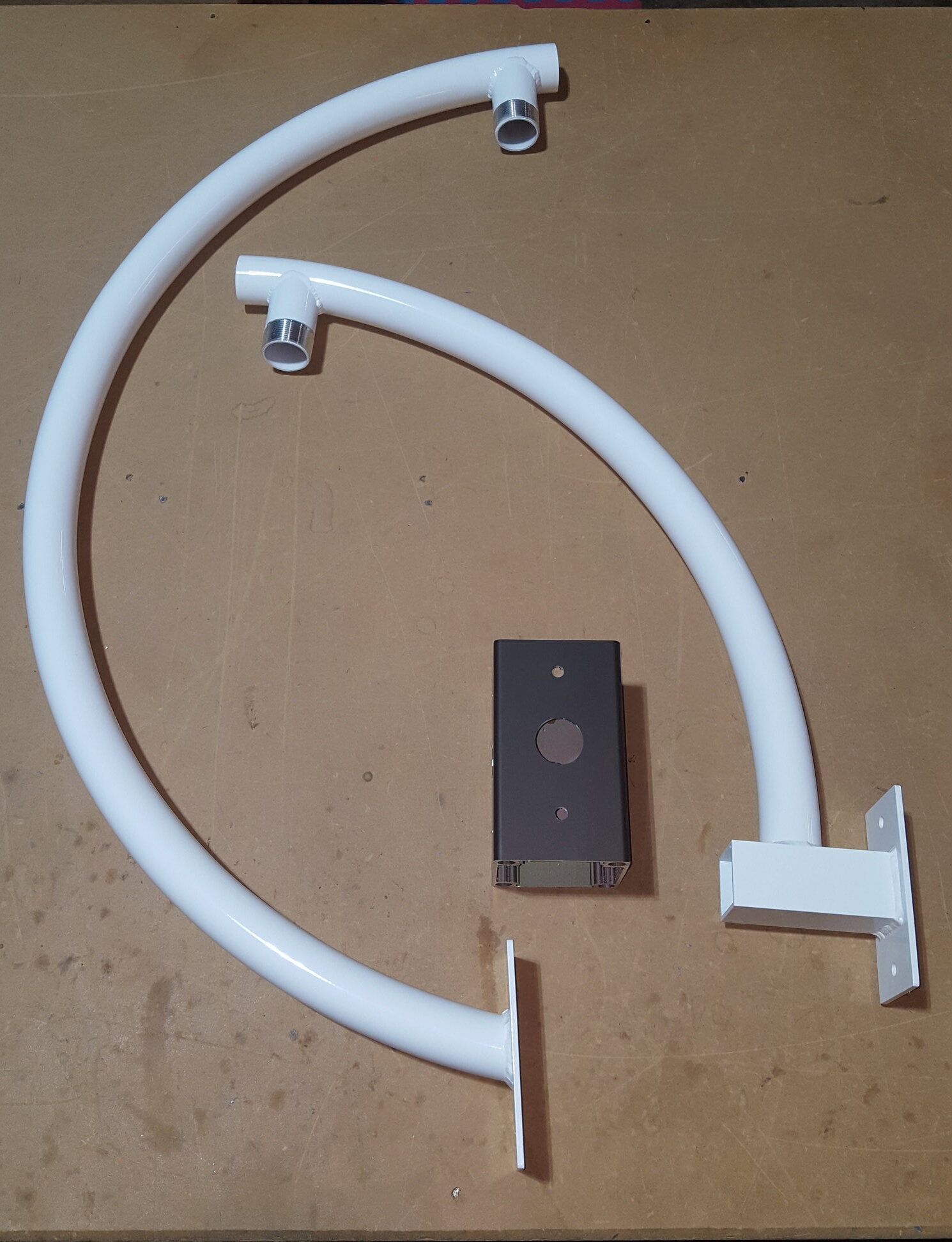 Installing cameras like Pan Tilt Zoom cameras are the most popular camera to be installed on our security camera poles. So our Engineers had to step up and design a variety of camera pole attachments. These camera pole attachments are designed to handle the weight of the PTZ cameras, and a plus they are stylish.
Let us take a look at some of the PTZ arms that are designed to get the structure as far away from the PTZ as possible so that it blocks the least amount of PTZ view, while still being attractive and functional.
2 Ft Arm with Dual Gussets (& Optional Flourish) this arm takes your PTZ and attachments out to 2 feet from the pole.
The 5ft Reacher Attachment was developed to help see down a street, alley, or other areas that may be just beyond or past a fence or property line. This attachment was designed to allow a PTZ to reach beyond the pole mount area to see around a corner, down an alley, or out into a street.
Fence-Guard designed to aid PTZ analytics down fence or property lines. When monitoring a fence line, property line, or perimeter areas, it is vitally important that the PTZ be as steady as possible for the PTZ analytics to work efficiently without a lot of errors and false alarms.
The Fly-Out mount is designed to get the mounting arm a reasonable distance away from the camera so that it does not block a large portion of the surrounding view.
The Fly-Over gets its name from the fact that it puts the PTZ over the pole, so the PTZ is mounted a reasonable distance away from the camera pole so that it does not block a large portion of the surrounding area.
To find out more about our camera pole attachments, contact one of our Sales Engineers toll-free 844-669-3537 or stop by our website strongpoles.com.