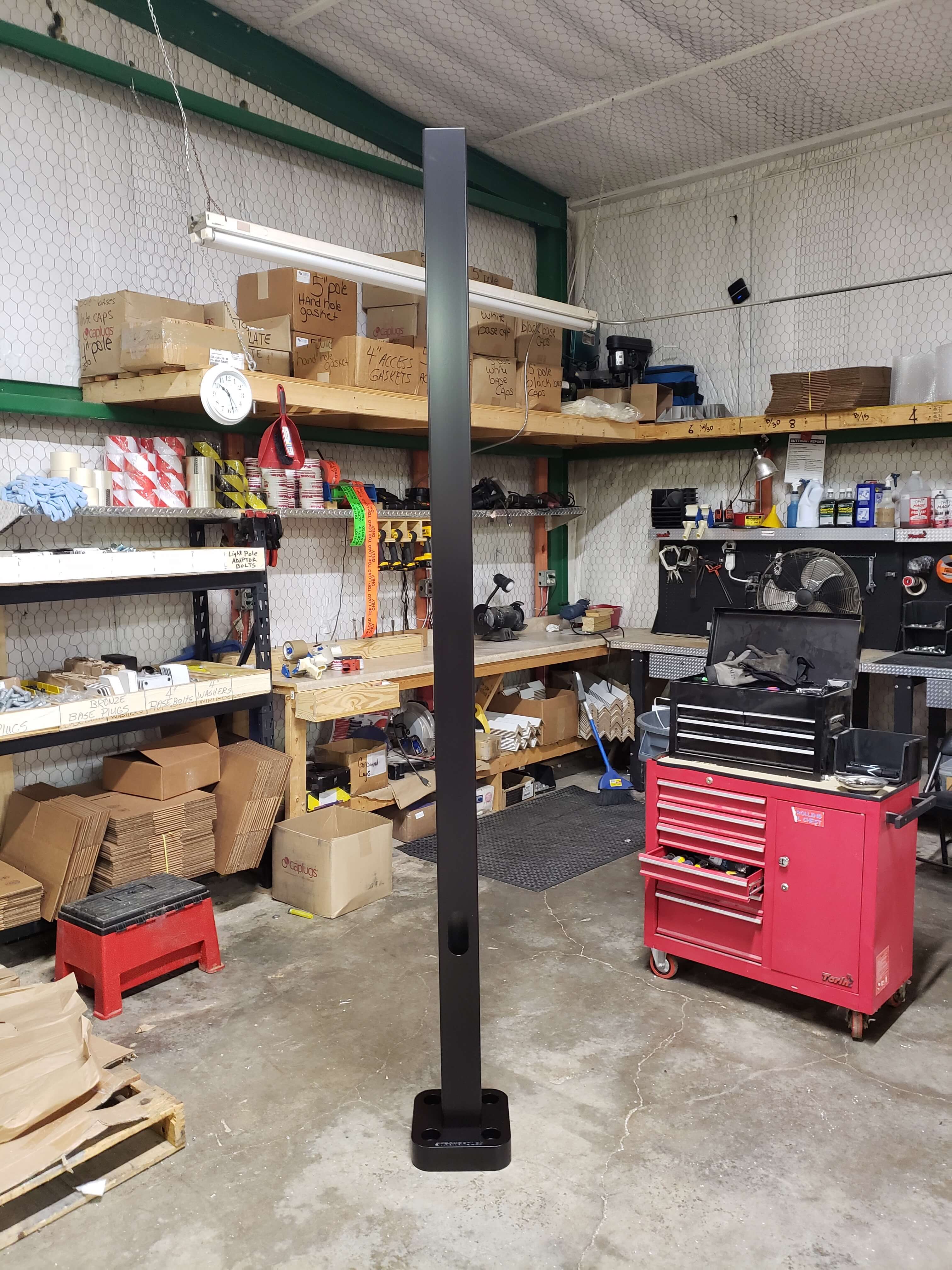 Built strong to provide a sturdy, steady security mounting platform, the 8ft by 4in classic camera pole is made out of special aerospace aluminum with internal corner tubing shafts molded-in for even more strength.
The 8ft tall poles are perfect for wall mounting or parks, pedestrian areas, gates, or even entry/exit points.
Design by security installers to fit any technology, any brand, wireless, or wired. Completely flat 4inch wide faces make mounting cameras, infrared lamps, motion detectors, and any other devices quick and easy, and since the strength of these poles is in the corners, drilling multiple access, and both holes can be accomplished without worry.
Strong Poles are designed to need minimal maintenance. In coastal and salt air environments, our 'Minimum Maintenance' designs, fabrication, and finishes provide maximum protection from defects and corrosion. Excellent Weather Resistance – No Rusting with an Amazing 20 Year Structural Integrity Warranty.
Optional Pre-Built Anchor Cage with all hardware – includes hot-dipped galvanized anchor cage with pre-installed positioning plate, washers, and hex nuts. Mounting Base uses an 8.5″ BCD bolt Pattern.
All Strong Poles are in conformance with requirements of AASHTO Spec (5th Edition), NEC Codes, International Building Codes 2001.
To get more information on the 8foot by 4inch square classic camera pole, contact one of our Sales Engineers toll-free 844-669-3537 or stop by our website strongpoles.com.