Side Mount Antenna Mast …
is the latest creation in StrongPoles commitment to providing additional options for wireless antennas and technologies. Installers have traditionally mounted wireless equipment to existing light poles by any means possible. However, our new Antenna Mast allows for easy installation on any of our 4X Series Boxes  or even directly to a wall.

Like our other models, the Side Mount Mast is constructed with 1-1/2" aluminum tubing and attaches to any of our products with our standard side mounting plate.  This 36" high mast is tall enough for the largest antennas. The top end is capped with a weatherproof plastic cap insert. This antenna pole is rigid and sturdy enough to hold even the largest antennas without bending.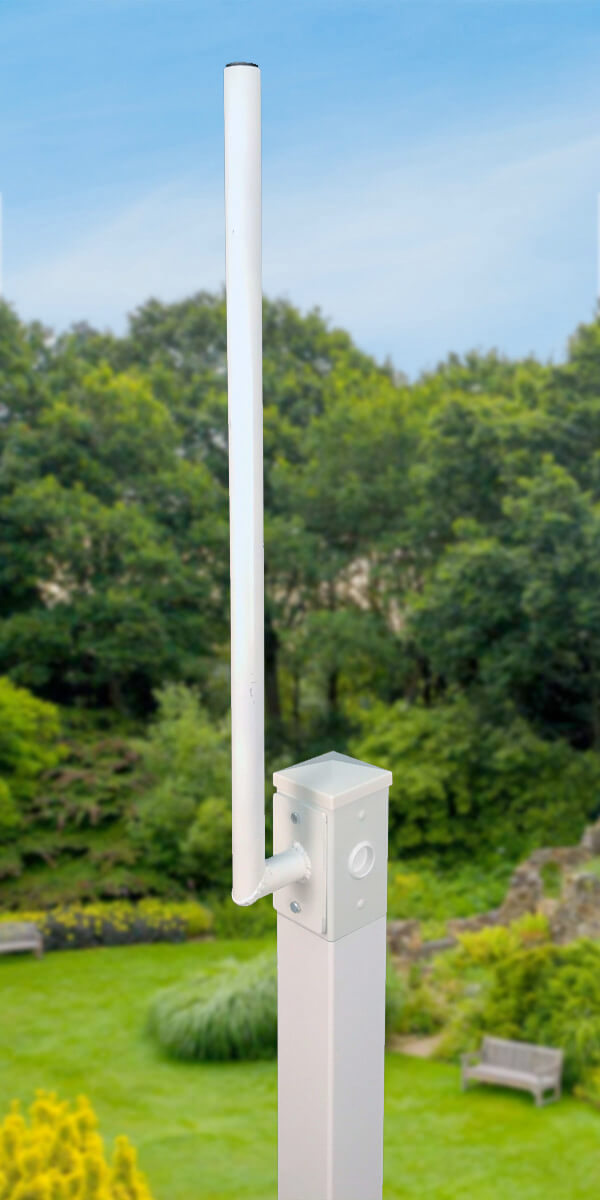 Side Mount Antenna Mast mounted to a
Pole Top Mounting Pedestal on a 4″ Camera Pole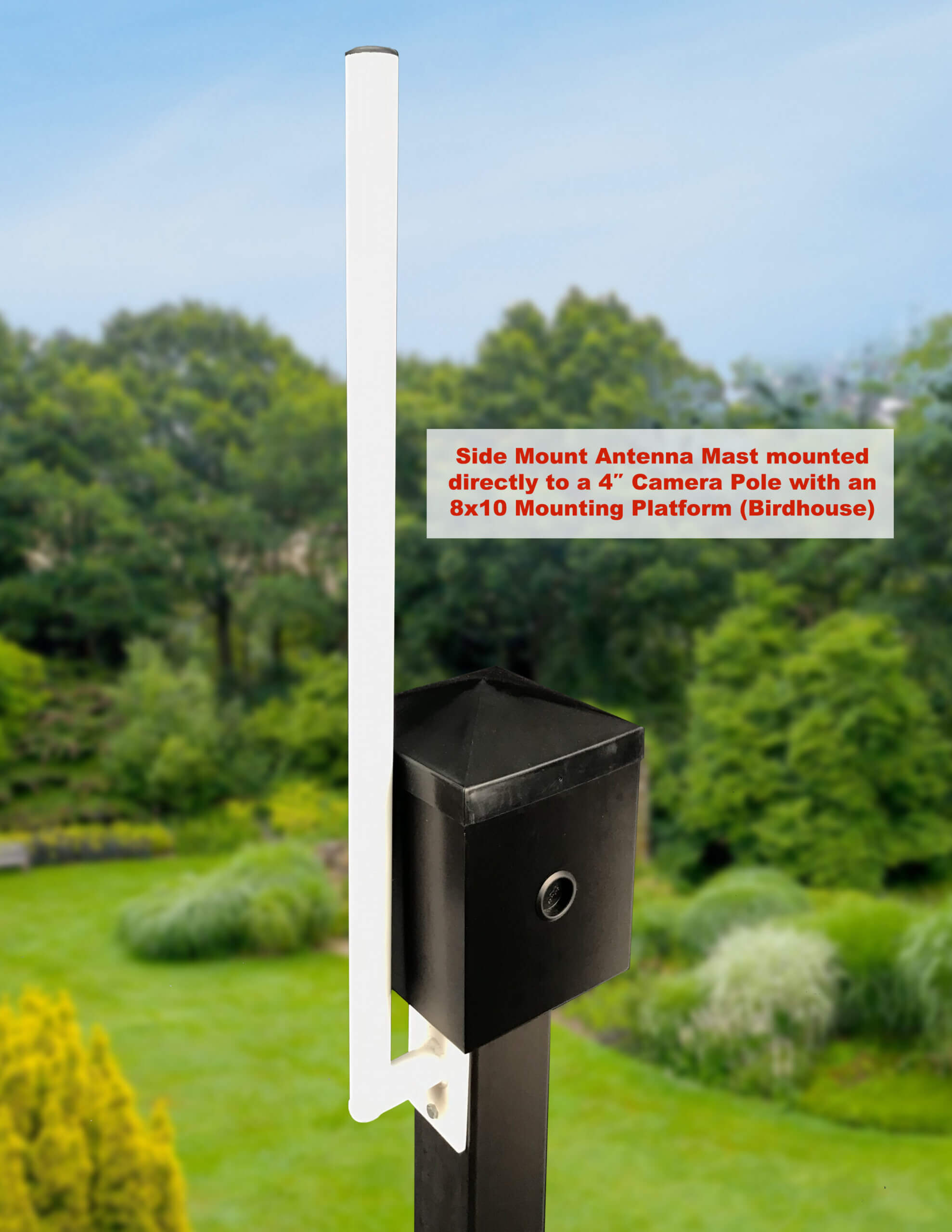 Side Mount Antenna Mast Mounted Directly to a 4″ Camera Pole with an 8×10 Mounting Platform (Birdhouse)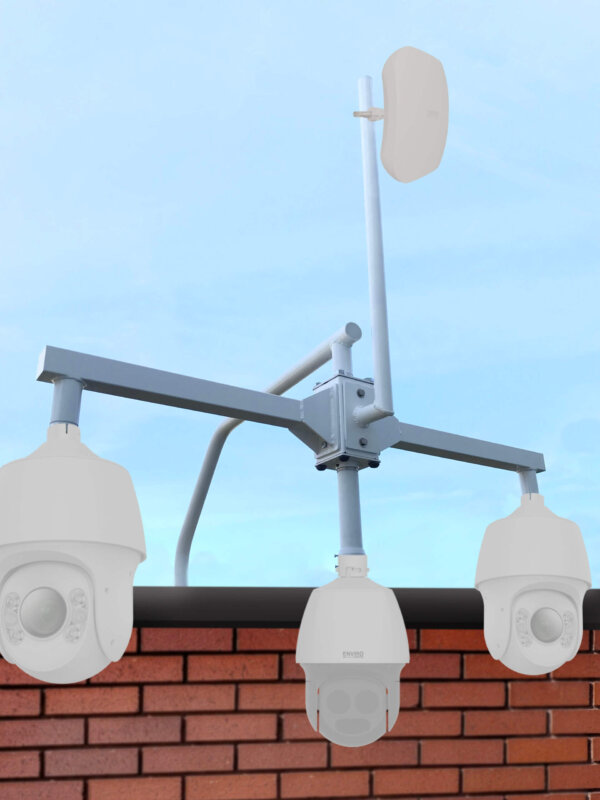 Side Mount Antenna Mast mounted to the
HD Parapet with 2′ Arm Attachments