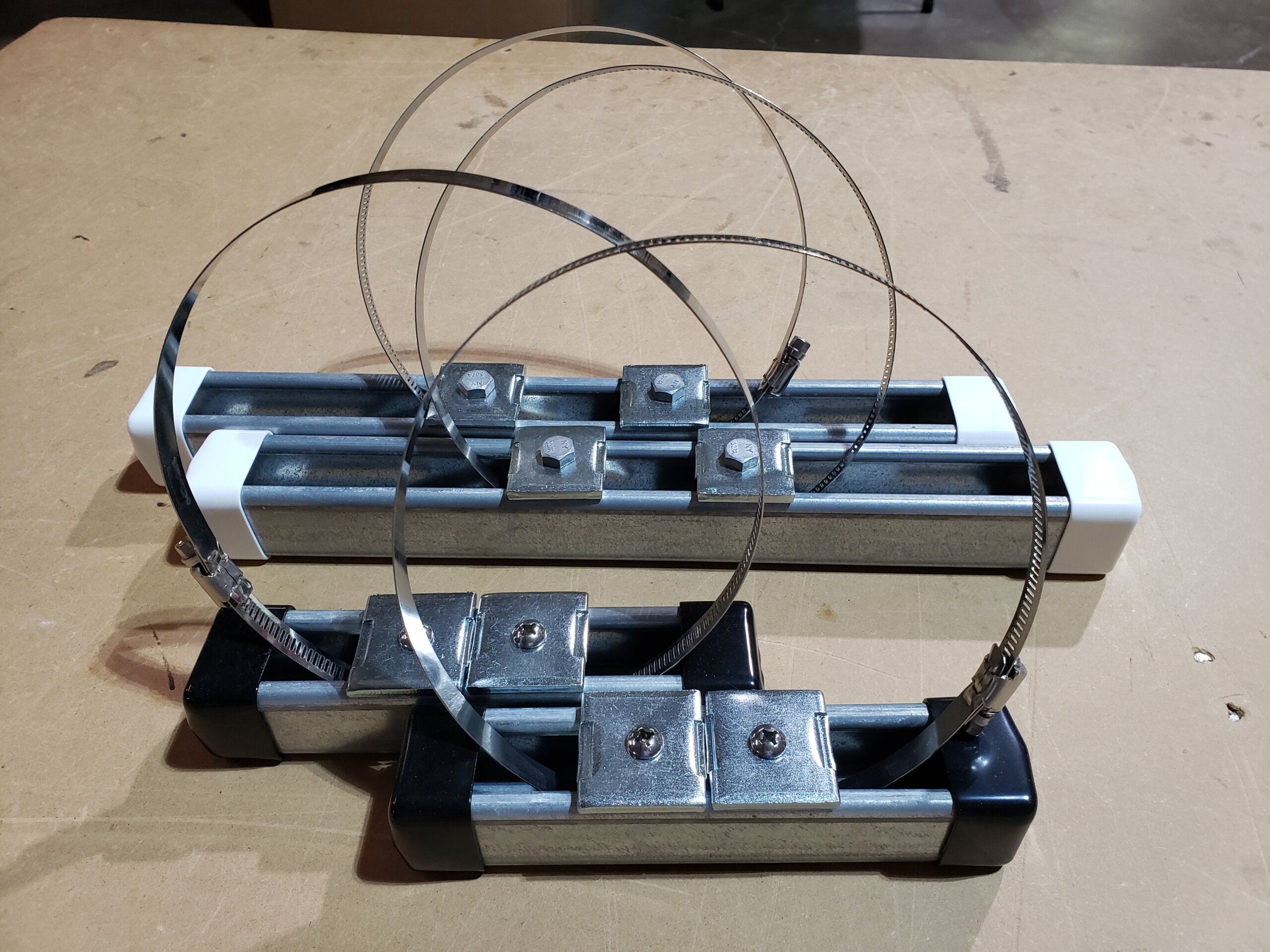 Stainless Worm Gear Type Clamps
Strongpoles are the leaders in outdoor mounting accessories, and now we are bringing you the NEW INDOOR MOUNTING and SUSPENSION.
These types of mounting bars are perfect for mounting equipment enclosures, cabinets, or devices to round poles or pipes – Indoors or Outdoors
Generally used in pairs on larger enclosures or devices, so if that is your intended use, don't forget to order a pair.
These mounting bars with the stainless worm gear type clamps will allow you to mount almost anything to a large pipe or pole. The stainless clamps will fit a pipe or pole from 4" in diameter to 8" in diameter.
All types of our versatile mounting bars are the same length, no matter the attachment type. The small-sized mounting bars are on an 8" long section of Strong Strut, and the large-sized mounting bars are on a section of Strong Strut that is 16" long.
You can mount almost any enclosure, cabinet, device, power supply cabinet, speaker, or any other device using these mounting bars. If the device, cabinet, or enclosure is small enough, you may only need one mounting bar. However, most enclosures and cabinets will need two for stability.
The weight limits when mounting something to this type of mounting bar with the stainless clamps is 20 pounds. When used in pairs, the limit is 40 pounds in total.
Choose between White and Black rubber end covers.
For more information on the mounting bar w/ the worm gear clamp, contact our Sales Engineers toll-free 844-669-3537 or stop by our website at strongpoles.com.