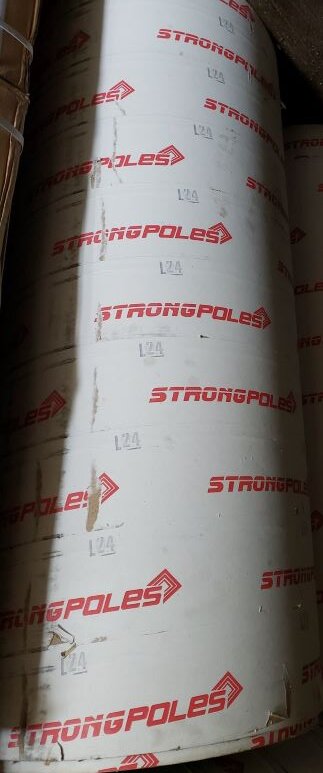 A proper foundation is critical when installing camera poles. That is why here at Strong Poles, we have the StrongForm Concrete Forms.
Strong Poles concrete forming tubes are built to withstand the rigors of construction and designed to hold the full hydro-static pressure load of concrete in a single continuous pour. Strong Poles concrete forming tubes shield against moisture and adverse weather conditions to help keep the elements from impacting your construction schedule.
Available in 3 Sizes:
18″ Diameter – 60″ Height: 4″ square poles 5ft, 8ft, and 12ft.
24″ Diameter – 60″ Height: SteadyMax 12ft and 16ft
30″ Diameter – 72″ Height: SteadyMax 20ft and 25ft
Advantages of the Strong Poles Strong Forms are:
Rain-resistant technology keeps wet weather from impacting your pour.
Easier to set up and brace.
Superior strength-to-weight properties prevent blowouts during setting.
More effective concrete form setting.
Easy to cut and drill at the job site.
Applications include:
Security Camera Poles foundation columns and Light Poles, Outdoor signs, fence-post bases, Footings, and concrete column molds.
For more information on the concrete forms, contact one of our Sales Engineers toll-free at 844-669-3537 or stop by our website at strongpoles.com.