The Wraparound Mount is design to be installed on our SteadyMax series of camera poles. However, it's possible to be mounted on other poles, but for best performance consider a SteadyMax. The Wrap Around Mount is a multi-camera mounting platform that can hold up to 100lbs of electrical devices and be installed at any height on the pole.
The idea of the Wraparound Pole Mount comes from the fact that some pole has lots of devices already at the top of the pole, and with the Wraparound Mount, you can add those extra devices at any height needed.
MADE IN THE USA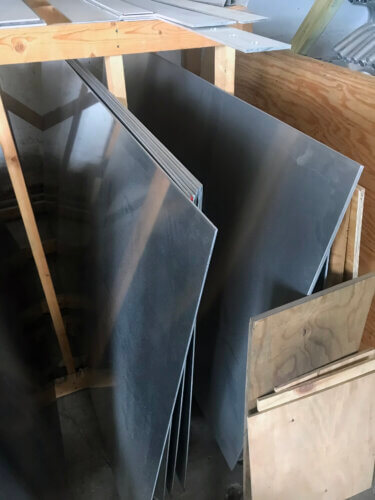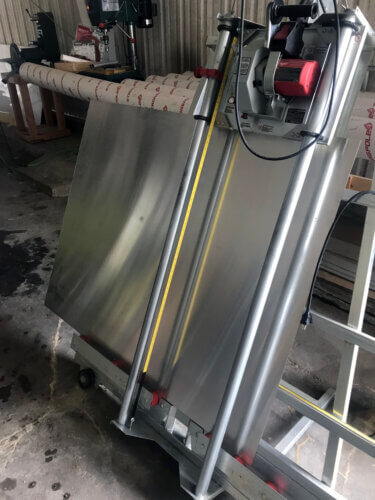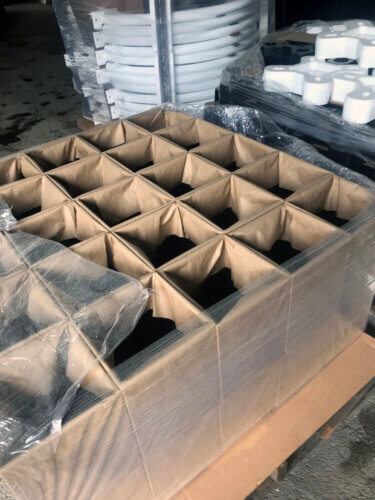 The Wraparound Mount is 100% manufactured in Texas. It all starts with us as a flat sheet of aluminum cut out by our C-N-C machine in-house, then sent to the machine that bends the cut out to make the three-sided configuration, then the powder coaters for either the color of white or dark bronze/black; all step are done here in Texas.
All Wrap kit is sent out with two stainless steel bands, gasket material, and three plastic plugs. The two SST bands will fit poles from sizes 6 inches to 8 inches, the gasket material is to be used on the inside taps, and the plastic plugs can be used in the three holes on each side of the facing.
Details & Dimensions
The Wrap front-facing is 9 inches by 11 inches, and both sides-facing is 8 inches by 11 inches. The faces are large enough to accommodate cameras, sensors, lighting, speakers, etc. Being aluminum makes it easy to drill any holes needed to install others devices.
To make it easy for wiring, order with the SteadyMax (16ft, 20ft, or 25ft) series of poles with an extra handhole four feet down from the top of the pole.
To find out more information on the camera mounting platform, contact one of our Sales Engineers toll-free at 844-669-3537.