Every year, a small percentage of food processing facilities are destroyed in industrial accidents. But 2022 has been ESPECIALLY ACTIVE, with over 20 fires at food facilities so far and it's gotten a lot of people wondering — what is going on?! Sadly the answer is… we don't know.

Unfortunately, fires are not uncommon but the rate at which we have seen food processing plants go up in flames has got some speculating that they were targeted and set for the purpose of further disruption of our food supply chain. Even the FBI released a statement to warn Agricultural Cooperatives of targeted ransomware attacks.
>>View a list of all 25 food facilities that have been hit so far this year below article<<
Regardless if you think the processing facility fires are coincidence or part of a grand conspiracy to cripple the American people we can all agree that it's terrible!
If in fact our food processing plants are being attacked it leaves site managers and CEO's scrambling as to how to protect themselves. If the threat is a cyber attack then a CCTV system is of little use, BUT if they are being physically attacked then investing in a video surveillance system for processing plants is a great place to start. But before you go out and spend thousands of dollars on equipment there are a couple of things to keep in mind.
1. Mounting
Where and how will you mount the cameras? If you think you will be able to just screw it to any wall or existing light pole, DON'T. We have an article that covers the top three reasons why that's not a good idea. One of the reasons is that light poles are designed to allow some sway and shake in windy conditions.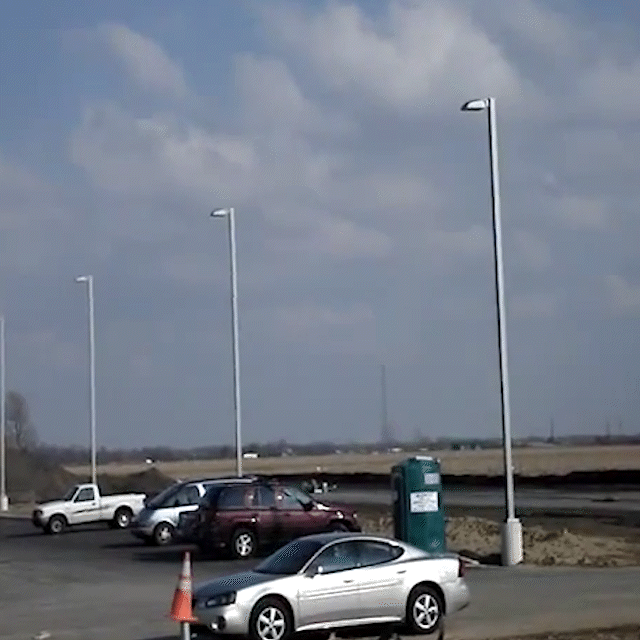 Then if you want to get super technical; there is the strange phenomenon of site specific frequencies. You can read about how our vibration suppression system works to fight them HERE.   Keep reading for more mounting solutions and ideas.
2. System Security
The two largest security camera manufacturers in the world have been banned by the the US Government for hackable backdoors and other problems. Both are Chinese Government owned (Dahua and Hikvision). They also make more than 60 other brands that you may not be aware of. Click here to see a partial list.
Our poles and mounts are designed to work with any camera manufacture's equipment so know how overwhelming it can be to choose the right system, but we're here to help!
give us a call for camera manufacture recommendations.
844-669-3537
25 Food Facilities Fires This Year
1. Van Drunen Farms Tuthill Facility, Momence, IL [Jan. 2]
2. Cargill-Nutrena Feed Mill, Lecompte, LA [Jan. 13]
3. Oregon Potato Company, Warden, WA [Jan. 22]
4. Winston Weaver Company, Winston-Salem, NC [Jan. 31]
5. Wisconsin River Meats, Mauston, WI [Feb. 3]
6. Louis Dreyfus Company, Claypool, IN [Feb. 16]
7. Bess View Farm, St. Albans, VT [Feb 18]
8. Shearer's Foods, Hermiston, OR [Feb. 22]
9. Nutrien Ag Solution, Sunnyside, WA [Feb. 28]
10. Nestle Frozen Foods, Jonesboro, AR [Mar. 16]
11. Wayne Hoover Farm, Longswamp Township, PA [Mar 13]
12. Plainfield Walmart Fulfillment Center, Avon, IN [Mar. 16]
13. Penobscot McCrum Potato Processing, Belfast, ME [Mar. 24]
14. Maricopa Food Pantry, Maricopa, AZ [Mar 28]
15. Rio Fresh, San Juan, TX [Mar. 31]
16. East Conway Beef and Pork, Center Conway, NH [Apr. 11]
17. Gem State Processing Plant, Heyburn, ID [Apr. 13]
18. Taylor Farms, Salinas, CA [Apr. 13]
19. Azure Standard, Dufur, OR [Apr. 19]
20. Nutrien Ag Solution, Leoti, KS [Apr. 19]
21. General Mills, Covington, GA [Apr. 21]
22. Perdue Farms, Chesapeake, VA [Apr. 30]
23. Rail Car Derailment, Ft. Macleod, Alberta, Canada [May 22]
24. Forsman Farms, Stockholm Township, MN [May 28]
25. JBS Foods, Green Bay, WI [June 7]