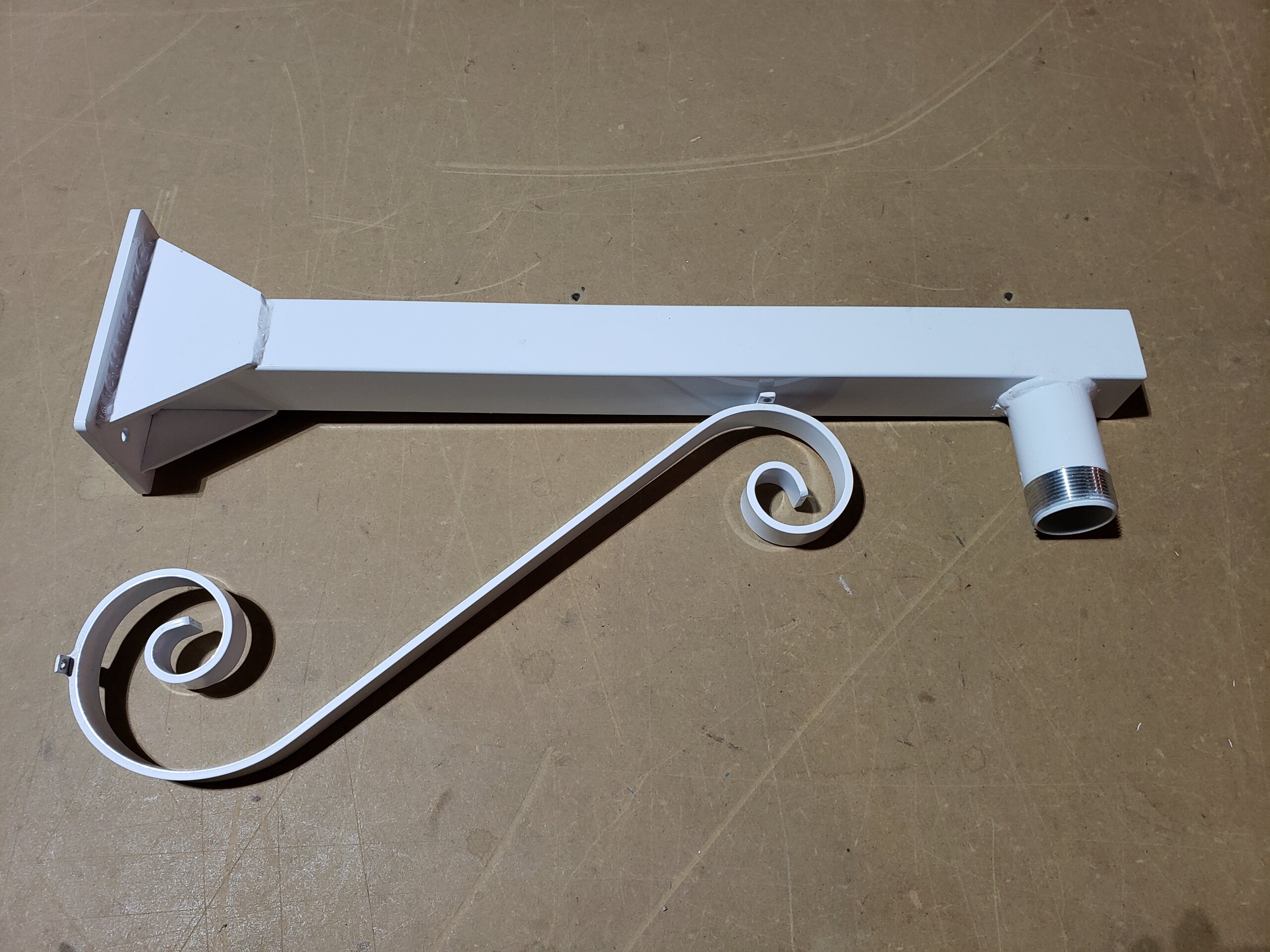 2 Ft Arm with Dual Gussets (& Optional Flourish)
Here at StrongPoles, we have more than one way to install your Pan Tilt Zoom Cameras. Camera Mounting Systems made for easy installation and stylish look and took the place of the old ways of installing those surveillance devices. 
This arm takes your cameras and attachments out to 2 feet from the Pole. That lets your Pan Tilt Zoom camera see out past obstacles that can get in the way. It can be added to any 4″ Square Pole or any SteadyMax Pole with a Pedestal Mount. It can be used "stand-alone" as a wall-mounted accessory as well (no pole at all). The Flourish scroll is optional and dresses up this mount when used indoor or outdoor.
Each one comes with a gasket for mounting, bolt kit (2-bolts, 4-washers, & 2-lock nuts), square cap, and a couple (if need to install your Pan Tilt Zoom Camera). Available in Dark Bronze/Black & White.
Will support any Pan Tilt Zoom camera or accessories that fit onto the 1-1/2″ NPT fitting. We are making it a very stable camera mounting system.
For more information on this camera mounting system, contact one of our Sales Engineers toll-free 844-669-3537 or stop by our website at strongpoles.com.